Upper Body Workout Routines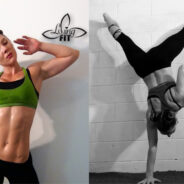 Hello my dearest and sweetest,
I have an AMAZING upper body workout for you guys and it is way more challenging than we did before. This one is definitely very advanced but I gave you guys variations for beginner in the Workout Recap part of the video. This workout can take you anywhere from 25-35 minutes ( it's really up to you on the time ), but what I want you to remember is not the clock ticking, but the good form of your body. Even if this routine takes you way longer, that's OK too, as long as you did every rep to the fullest and with good form.
read more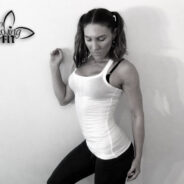 Hello my Sweeties,
Today I have a monster Upper Body Workout Challenge! Get ready, because this one is going to be tough mentally even more than physically, all though physically it's just as hard! This was a total out of the blue inspiration for me, I wanted to do something hard and something that I don't do often. There is 4 exercises total, 1 of them is a combo and I timed each exercise separately. I always recommend you guys to do the same, that way you'll be able to tell which exercises are your strength and which is your weaknesses.
read more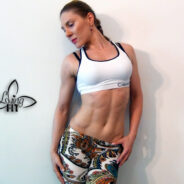 Hello my Lovies,
I'm happy to present you with another awesome Upper Body Workout! It's only about 33 minutes long ( could be longer depending on how long of a break you will take between each part ). I've been really working on gaining more strength lately not only with pulling exercises but with different variations of push-ups. These style of workouts have made a huge difference for me within a month and a half. The funniest thing about this routine is, that unassisted pull-ups were actually the easiest exercise.
read more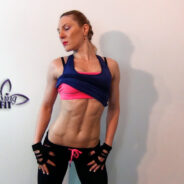 Hello My Lovies,
I have a wonderful Upper Body Workout for you guys and it's only 30 minutes long. Lately, I've been using my Pull-Up bar in every upper body workout, and I got to say, pulling exercises are incredible, I love, so don't ever skip on pulling exercises in your upper body routines. There is actually much more things you can do with a pull-up bar than just regular pull-ups, I would say that it's my most used equipment now.
read more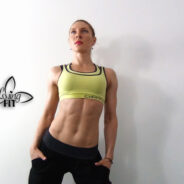 Hello My Lovies,
I'm finally back with another Upper Body Workout and a little chat :). I've only done a couple of talking vlogs, usually I do talking vlogs for my Russian viewers on YouTube because they request it all the time. I wanted to do one for you guys as well because I wanted to share some of my thoughts with you guys.
read more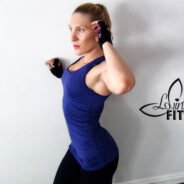 Hello my Loves the sweet little power doves 🙂
I'm in an extra cheerful singing mood today, all I want to do is jump around and do a happy dance with some happy singing. I have a new upper body workout for you today which I personally had lot's of fun with. The time went by so fast with this workout even though it wasn't short at all.
read more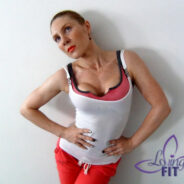 Hello my Lovie-Dovies,
I'm back with a super killer-willer Upper Body Workout. I named the workout Fitness Nymph because I like fairy tales and Fairies and Nymphs because they can do magic, just like my workouts :). I've also done the cardio bonus at the end, which we didn't film because we were running out of camera time, but after the bonus my arms are completely dead, it was such a great challenge though.
read more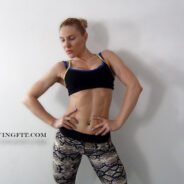 Hello My Lovies!
Happy New Year! May the year 2013 bring you even more Love, Positivity, Happiness and Fitness into your life!!! This has been an amazing year for me, I've met all of you guys and this makes me so happy. Thank you so much for sharing this beautiful year with me, for doing my workouts, for supporting me every day and for all of your kindness and positivity. I am a truly lucky person to know all of you – thank you my Lovies!!!
read more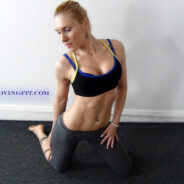 Hello Darlings,
The long awaited Upper Body workout is here :). I put together this workout based on the principle of bodyweight muscle building technique workout I shared with you on my Facebook, this is the article that I am talking about. I did shorten the time a bit and instead of 10 minutes I did 7 per exercise, but if you feel more brave you can extend the interval to 10 minutes.
read more