Mind In Solitude Workout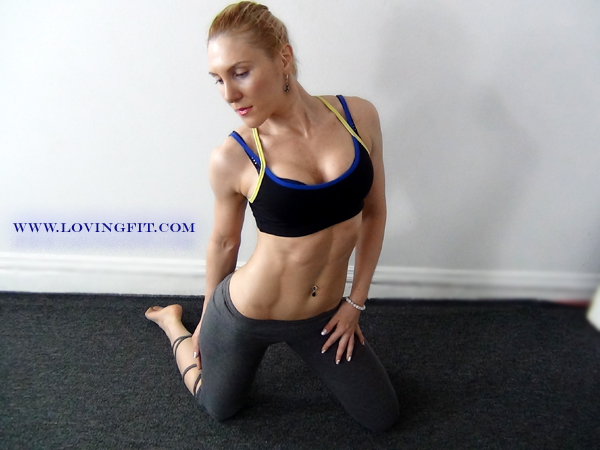 Hello Darlings,
The long awaited Upper Body workout is here :). I put together this workout based on the principle of bodyweight muscle building technique workout I shared with you on my Facebook, this is the article that I am talking about. I did shorten the time a bit and instead of 10 minutes I did 7 per exercise, but if you feel more brave you can extend the interval to 10 minutes.
I kept the reps low so we can focus on form, the mini exercises that followed after the main one was only to count out 10 sec and let you recover a bit. This routine has absolutely no breaks, all of the exercises flow one into another. In between the upper body exercises I added 1 minute and 20 second of recovery between sections exercise and that was the Leg Lifts.
For everyone who is new to Loving Fit I recommend to check out " Creating Your Workout Plan " post. There you will be able to see how I put together my routines, and you can find something for your own fitness level. My philosophy is: Form is always more important than speed, so WATCH YOUR FORM!
Things to remember before, during and after your workout
Workout Explanation
All I used in this workout was my Gymboss timer
and my Pink Lebert. This routine is about 25 minutes long.
Set your timer
for 2 intervals. First interval is 7 minutes long, second interval is 1 minute and 20 second long, for the total of 3 rounds. There are 3 combos in this workout, the leg lifts in between are just for recovery. Within the 7 minutes, you will complete as many rounds as you can in PROPER FORM without taking a break. This is how the workout will flow:
7 Minutes Interval
Spiderman Push-up ( 2 reps per side ) & Back Lifts ( 6 reps ) & Push-Off
1:20
7 Minutes Interval
Unassisted Dips ( 3 reps ) Walk your hands to the front, Drop Down & Push-Off
( I did all of mine completely unassisted without taking any breaks )
1:20
7 Minutes Interval
Diagonal Dive Bombers ( 4 reps ) & Crab ( 6 reps )
1:20
As I mentioned earlier, you can extend your interval from 7 minutes to 10 minutes.
This routines flowed very very smoothly for me, it was very challenging because I didn't stop the whole time and I didn't modify any exercises, but for some reason it went very fast and I meditated my way through it. I am pretty sure you will have lot's of fun with it.
My Scores:
I completed 13 rounds of the first combo, 13 rounds of the second combo and 11 rounds of the third combo. For my leg lifts I did 23 the first time, 23 the second time and 21 the third time.
Have Fun Sweeties!!!
Hugs Tati
PS – My tights
I got on ebay.