Upper Body Workout Routines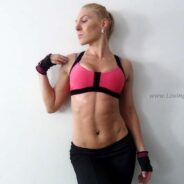 Hello my Lovies,
I am back to torture you a lot :). I have a new upper body circuit training workout for you and this routine really kicked my arsie. In this routine I really focused on the shoulders and back, but of course some triceps and core were involved as well.
read more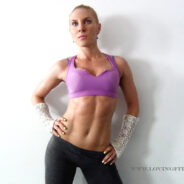 Hello my Darlings,
I am super exited to present you with another upper body and core workout. This workout was very challenging and it was very fun, I know you guys are gonna love it. The time in which you complete this routine is up to you, also you have a choice to do either 2 or 3 rounds. I did 2 rounds in 23 minutes and 11 seconds, but I didn't modify any exercise and I did all of my pull-ups unassisted. If you are planning on using assistance in your pull-ups then I recommend you do 3 rounds. I am also on day 2 of Strong Like Susan abs challenge, and I did that after my workout.
read more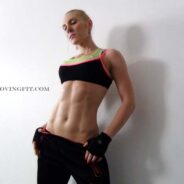 Hello My Darlings,
I did this super cool upper body workout. The other day I was playing around in my training room and I came up with the coolest new push-up variation. This workout took me under 25 minutes to complete and it was very fun. The third round was the hardest.
I really want to do another challenge if you guys can help me to pick a challenge that would be super cool :).
read more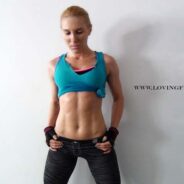 Hello my Darlings!!!
I have a new upper body workout!!! It's more like a challenge because it's very mentally challenging. I'm gonna warn you, it's gonna look easy, but trust me it's not!!! The first part looked more intimidating to me than the second part, but in reality the second part was the one to beat me with a stick!!!
read more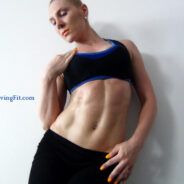 Hello my Darlings,
I am back with another fierce upper body & core workout routine and a mini bonus as well :). This routine is strength training and cardio at the same time, so you will not need to do any additional cardio. And this time I completed the mini bonus. In the last routine the " Chic Chick Workout " I realized that I messed up the amount of round for the mini bonus and you guys probably thought that I fell of my rocker. But thankfully I corrected that mistake and I hope nobody tried to complete that crazy amount.
read more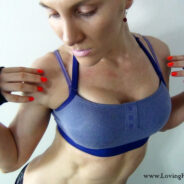 Hello my darlings,
I am back with another upper body routine! We filmed the workout yesterday, and the day before was when I trained on the trapeze, so today I am so sore that my fingertips are in pain. We filmed outside but went inside to do the explanations because it started to rain like crazy. I so love working out in the nature, the only down part is how uneven the ground was in the place where we filmed and I felt paranoid about my form the whole time.
read more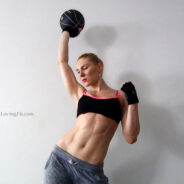 Hello my darlings :),
I am back with another upper body killer workout routine!!! So happy to see that Loving Fit community is growing every day, you guys are so wonderful and supportive I feel truly blessed!
read more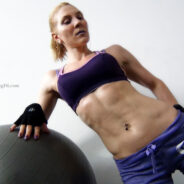 Hi everyone,
Hope you are ready for another upper body workout routine :). This workout wasn't very long but it will give you a great burn. After this workout I did an Ab routine and 10 minutes of light skipping.
Thank you very much guys for all of your feedback on video format, I am now sure everyone is on the same page and we all want edited workouts! We tried to shoot outside but it started to rain pretty bad so we just stayed inside, next week I'm hoping to get back to the park.
read more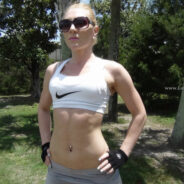 Hi Everyone,
I have another wonderful upper body workout for you. This routine was just wonderful and I enjoyed every minute of it. On the difficulty level from 1-10 I would give it a solid 6.7, but for some of you it can be harder. At first I was going to post the full uncut workout, which took me a little over 25 minutes to do. But with the workout recap in 2 languages the video turned out to be 40 minutes, I think it was bad planning on my part. As I started exporting it I realized it was going to take 10 hours to export and then about 10 or more hours to upload it to YouTube, so I went back and edited it with the usual format.
read more