Fitness Allies Workout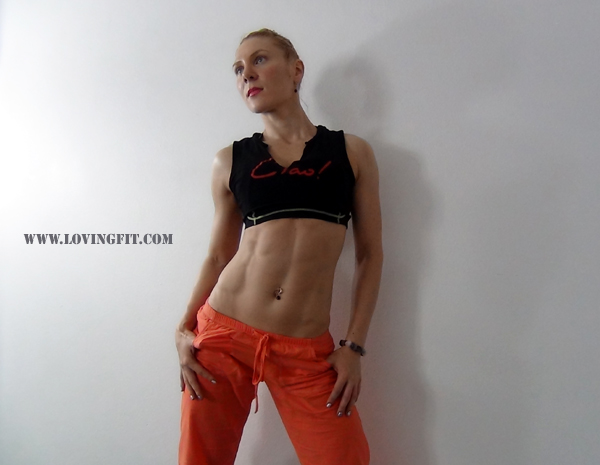 Hello My Lovies,
I have a new Upper Body Workout for you, I hope you are ready for a fun burn! This routine comes in 3 parts, first two parts are hard but it's nothing in comparison to the last part, where you will be begging for mercy.
I have to go over all of your comments in Disqus, I've been a little MIA lately cause I've been dealing with some personal issues for the past several weeks and I am just starting to come back to earth a little ( It's nothing bad, I don't want you guys to worry ), but if you have a question you can always send me a message on my Facebook.
Now, back to today's workout 🙂 – Don't forget to warm-up, it is just as important as doing the actual workout. Watch your form in every exercise and don't rush just to get it over with, it'a all about quality not quantity.
Workout explanation
For those of you who just joined Loving Fit and don't know where to start, I suggest checking out " Creating Your Workout Plan " post, there I go over different variations of putting routines together for different fitness levels.
In this workout I was using a Pull-Up bar
 bar and my Gymboss timer
. There is 3 parts, 2 of them are done for proper form and time, and the last part is no rest interval training, with super short intervals and slow moves, but trust me it's quite the madness.
Part 1
Set your timer
as a stopwatch. Complete 5 rounds of the following
Pull-Ups – 6 reps ( I did as many as I could unassisted, with the rest you can help your self on the way up, and slowly lower down unassisted )
Kick Back Jump Push-Ups – 10 reps
Part 2
Set your timer
as a stopwatch. Complete 2 rounds of the following
Staggered Double Bear Push-Ups – Right Side – 12 reps ( 1 double push counts as 1 rep )
Crab Kicks – 30 reps
Staggered Double Bear Push-ups – Left Side – 12 reps
Crab Kick 30 reps
( That whole thing was one round, complete 2 )
Part 3
Set your timer
for 2 intervals of 10 / 10 seconds, for the total of 16 rounds. You will complete 8 Four Cycle Dive Bombers with no rest.
Four Cycle Dive Bomber ( 10 Sec Slow Dive Bomber, 10 Sec Mini Push, 10 sec – Slow Dive Bomber back, 10 sec – Shoulder Press = 1 rep of a Four Cycle Dive Bombers )
With all the intervals you will end up doing 8 of these Bombers, there is no rest.
My Time
Part one – 10 : 10
Part Two – 10 – 32
Part Three – I was averaging about 3 mini pushes, and 3 shoulder presses in 10 sec window.
Have fun training my Lovies!
Hugs and lot's of Love,
Tati
PS – I shared with you guys on my Facebook that I did a feature for another channel, it'a a Real Time Cardio Workout, it is something you can add as your additional light cardio, after your strength training. Here it is: