5D Strength Workout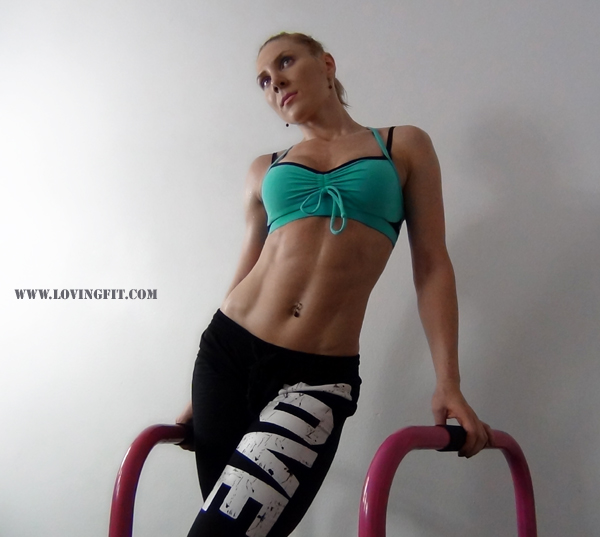 Hello My Lovies,
I am back with another super duper Upper Body Workout routine. This routine had 3 parts, and it took me about 36 minutes all together to complete all three, but of course all of us are on a different fitness level and some of you will be faster than me. But if you are not faster, don't worry about it, there is no need to rush, the only person you are competing with is your self.
Before I share the workout with you, I got something funny to share. This week I've already bough 3 containers of Dates so I can make a recipe for you guys, but before I even had the change to make the recipe I would always finish the dates, I just can't help it, they are so delicious :P.
Always remember to do a good warm-up before starting this or any workout, because we always have to take care of our body and warm-up will not only prepare your muscles, but it will help you to prevent injuries.
Workout Explanation
If you are new to Loving Fit and don't know where to start, I suggest you check out the post " Creating Your Workout Plan ", it will help you to put your own schedule together and adjust it if you need to.
In this routine I was using my Gymboss timer
, a chair and my My Pink Lebert . This workout was in 3 parts, fist part was very short interval training, and 2nd and 3rd part were done for Proper Form then time.
Part One – Isometric Part
Set your timer
for 2 intervals, both for 11 seconds and the total of 10 rounds. There is only 1 exercise:
Iso Outward Palm Push-Up & Kick Backs
( if you are having a hard time with kick backs, you can just stand in a push-up position the whole interval, I did that for 1 round when I was getting really burned out )
Part 2
Set yourtimer
as a stopwatch. There are 3 rounds of the following:
Side Step Elevated Shoulder Press – 10 reps
3 count Iso Spider Man Acro Push-Ups – 12 reps
Back Lifts – 15 reps
Part 3
Set your timer
as a stopwatch. There are 3 rounds of the following:
Dips & Kicks – 12 reps
Diagonal Climber Jumpers – 20 reps
One Leg Reptile or Spiderman Dive Bomber – 8 reps
( GL does double reps for everything !!! )
My Time
Part 2 – 15 : 23
Part 3 – 16 : 32
Have Fun Training my Darlings!!!
Hugs,
Tati