Lower Body Workout Routines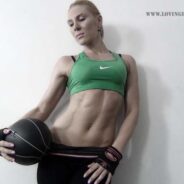 Hello My Lovies!
First things firs, how is " Sharper Abs In A Month Challenge " going? Please share your thoughts and how you have been doing with it. I noticed some of you guys have been saying that it hurts your hands, that is normal because you are building the hands of an athlete ;). Stick with it and you will thank me later! It's also not as easy for me as you think, I struggled with it the second time a lot, and tomorrow is going to be my 3rd time this week, I'm not looking forward to it but I know when I'm done I will feel like a billion bucks!
read more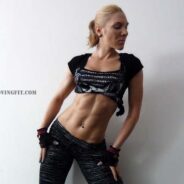 Hello My Lovies,
I have a new lower body workout :). This workout was interval training at it was only 32 minutes long. It was a very challenging routine for me because it was one of those days. I'm sure you know which days I'm talking about. I was having a really hard time pushing my self and it was so crazy hot that I felt like I was gonna pass out. You guys are definitely gonna beat my scores because I didn't feel like I've done my best, I struggled.
read more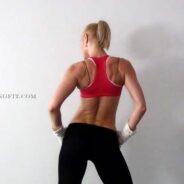 Hello My Darlings,
I have an amazing lower body workout for you today, this workout is going to make it to my top favorite routines list. The best thing about this workout is that you won't need to do any cardio afterwards, it's all included. It took me 36 minutes to complete this routine, but I repeated part 1 twice, at the beginning and at the end of this workout. If you only do part one at the beginning then this workout will take you 33 minutes to complete.
read more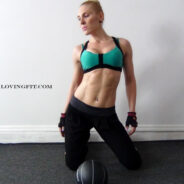 Hello my Darlings,
I am back with a new lower body workout. This workout took me about 20 minutes to complete. This is one of those routines that looks easy but it's always harder than it looks. The most important thing is to always have a good exercise form. Even the easy workout when done in perfect form can be very hard.
read more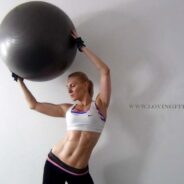 Hello my Darlings,
I am finally back with another super awesome HIIT lower body workout routine. I've had this workout ready for 3 days now but I couldn't upload it because this video is connected to my feature video that I've done for another channel, and they weren't planning to upload it until today.
read more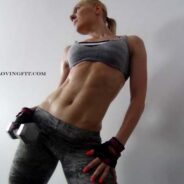 Hello my Darlings!!!
I am back yay 🙂 with a new lower body workout. This workout was done as an interval training and it only takes 22 minutes. I am so happy that so many of you guys had joined inn on the No Sugar Challenge for this week!!! But since we are doing this challenge the workouts this week will be just a little less intense than usual, the reason for that is not only because we are doing the No Sugar Challenge but also because we need to periodize our training.
read more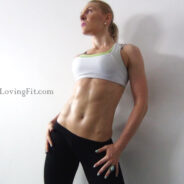 Hello my darlings,
I am back with another lower body workout, after a much needed 4 days off. First things first, few days ago I did a chat with a Disavowed Rockers Group and I promised that in the next video I will do one leg squats on a medicine ball, and of course I kept my promise. You will see me do one legs squats on a medicine ball at the beginning of the video right before the workout :).
read more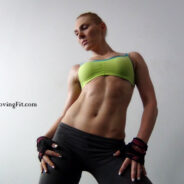 Hello my darlings,
I am back with another groovy workout for the lower body! I hope you missed me and ready to work you butt off – literally! The name of this workout speaks for it self :).
In today's routine I was using a cool new toy – furniture mover sliding things :). I've always knew about them but somehow they kept passing me by, thanks to Eli who mentioned them to me. Those things are so fun, you can get them at any department store for under 10 dollars :). I've been practicing all kinds of exercises with them but I am still working on my form in many of them.
read more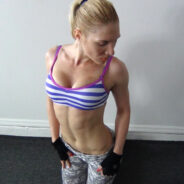 Hello my dear lovies,
Hope you are ready for another lower body workout routine. And the good news is – It's Summer Themed Workouts Time! This little number looks simple but trust me it's a butt burner. This workout consists of only 4 exercises, two of them are bodyweight only and for the other two I was using my 40 lbs VersaFit bag.
read more