Lower Body Workout Routines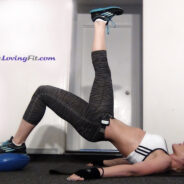 Hi Everyone,
I hope you missed me :). My recovery week & active rest came to an end and I am back in action! Today's workout was a complete insanity, I think maybe I should of taken a bit easier on my self since it was my first day back, but I am too stubborn so I went all out. This routine is focused on the lower body and butt, there was also an exercise for the core. This was a circuit training workout, and there were exactly 8 circuits. This workout took me a really long time to complete, so I am not gonna embarrass my self and share my time, but I am pretty sure you are going to beat me.
read more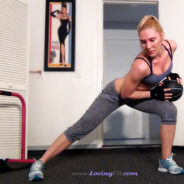 Hi Everyone,
Today's workout was focused on the lower body – booty, legs, thighs and core, and it's a follow up routine to " The Gun Show Workout ". It's been a while since I've done a good interval training workout, so I though today was the perfect day for it. This workout was only 24 minutes long, but it was a killer! Since it was full on resistance training I extended the rest interval just a bit, believe it or not 5 extra seconds makes a huge difference.
read more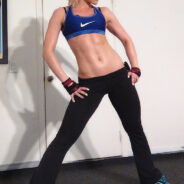 Hi everyone,
Today's workout was very simple and it was focused on the lower body and core. I've been doing a lot of really hard workouts lately and sometimes it's good to do something with a bit of lower intensity for the sake of periodization. So I switched things up again, this way I will not hit plateau. There were only 3 exercises, 7 rounds and the total of 399 reps. But do not be fooled by it's simplicity, this routine is still quite challenging and it is one of those which I call " Will sneak up on you later on 😉 ", that means you will begin to feel sore few hours after you did the workout.
read more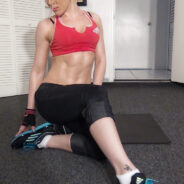 Hi Everyone,
Today's workout was again one round circuit focused on a lower body, and it was a follow up routine to " See Your Muscles Work Workout". This routine was resistance training all the way! I think I should of named it a sequel to " I'm Alive Workout ", but then I at end I decided to give it it's own name. I know a lot of you have been enjoying these one round routines, I've personally been loving them a lot. We are going to do this pace for a few more weeks ( don't worry I will break it apart a little with some interval training ), and then I will switch it up again with something crazy fun and different.
read more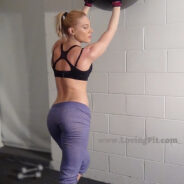 Hi everyone,
Today's workout was lower body focused routine and it was a follow up to " Break The Rules Workout ". I got the name by the suggestions of one of my readers on Facebook, and this name of today's routine fit perfectly, I was barely alive by the end. This was no joke, one of the hardest workouts I've ever done. I used the concept of combos one's again and there were a lot of reps. It's good to switch up the training from time to time, this way we don't hit plateau.
read more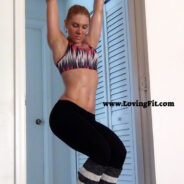 Today's workout was circuit training resistance routine with the main focus on the lower body. I had one of those day's that I just really didn't feel like training and I was doing everything possible to talk my self out of it, but I pushed through and worked out anyway because I promised my self that I am going to be a lot more disciplined and so far I've done a pretty good job at it.
read more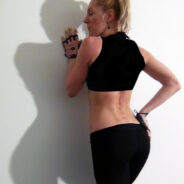 Today's workout was the first workout of this week for me and it was focused on the lower body such as legs, butt and thighs. This routine was a combination of circuit and interval training. I was using 40 lbs and leg me just tell you, at this point I can barely feel my butt!
read more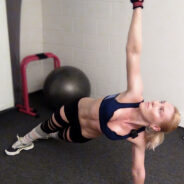 Today I wanted to switch it up bit and make things a bit more simple but intense as always. Today's workout was focused on legs and butt in the first part, and abs in the second part. This was one of those workouts that I call " Sneak up on you workouts ", because in the beginning you get fooled into thinking that this looks easy, but as you are going through 4th, 5th, 6th round and further, you are like Ohh Ohh, it's burning my behind!!!
read more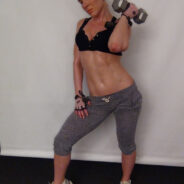 Today's workout routine was focused on the lower body and the booty :). All I was using for this workout was my timer, a pair of dumbbells and a chair. I finally got my new workout toy in the mail today, but will soon share what it is, but first i need to learn how to handle it my self LOL. After I finished this routine, I also did Abs Climber routine, that I shared last week and 10 minutes of regular jump rope skipping.
read more