Pool Party Workout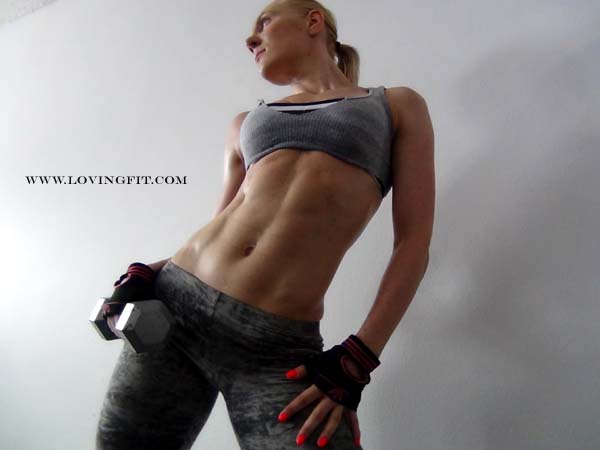 Hello my Darlings!!!
I am back yay 🙂 with a new lower body workout. This workout was done as an interval training and it only takes 22 minutes. I am so happy that so many of you guys had joined inn on the No Sugar Challenge for this week!!! But since we are doing this challenge the workouts this week will be just a little less intense than usual, the reason for that is not only because we are doing the No Sugar Challenge but also because we need to periodize our training.
In order for us to keep progressing in strength and well as physical changes we have to mix high intensity training days with lower intensity days. But still don't for a second think this routine is going to be easy, I assure you it's not, so don't bring your pillow :).
Please always make sure you do a good warm-up before you begin to exercise and practice the proper form in the mirror.
Workout Explanation
Make sure you watch the workout recap part of the video for proper form explanation and beginners variation.
In this routine I was using my timer
, a pair of dumbbells ( 10 lbs each ), a medicine ball 12 lbs, a large brick to elevate my legs and a positive attitude which always comes in handy :).
Set your timer
 for 2 interval 10 sec ( rest interval ) and 45 seconds ( max effort ) for the total of 24 rounds. Don't be in too much hurry to increase your interval because I'd rather you have a shorter interval but do each rep with proper form and quality without taking breaks than for you to extend the interval but do it so so, you know what I mean.
There are 4 exercises but 2 of them are done on each side, you will do the following sequence for the total of 4 rounds.
Isometric Bulgarian Split Squat with Overhead Raise – Right Leg
Flow Side Lunge with a Medicine Ball – Right Leg
Isometric Bulgarian Split Squat with Overhead Raise – Left Leg
Flow Side Lunge with a Medicine Ball – Left Leg
Bridge on a Medicine Ball
Birdie Lift
After this routine I did Abs Afterglow, it's one of my favorites lately. I skipped on cardio cause both routines were long enough.
My Scores
1) 14, 15, 14, 13
2) 17, 18, 17, 16
3) 15, 14, 14, 13
4) 18, 18, 18, 17
5) 18, 17, 17, 17
6) 21, 21, 20, 18
You guys have been so amazing and so supportive I can't thank you enough! Hugs to everyone :).
Since so many of you guys thought it was a good idea to have a Challenge Section on the site I'm am definitely going to create one. Now we just have to come up with different challenges every week – take it away guys what's your suggestions?
Tati
PS – The name of this workout was inspired by the China Glaze nail polish I am wearing :).
Update – I am missing some scores on here, I threw away the paper :(, it was 4 rounds guys!!! This what I get for not paying attention!… Back again, had to dig through my trash to find my paper with scores, gonna write out the last round.