Curvy Silhouette Workout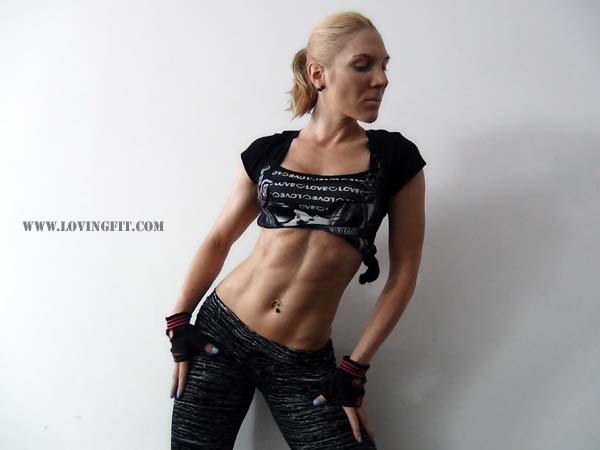 Hello My Lovies,
I have a new lower body workout :). This workout was interval training at it was only 32 minutes long. It was a very challenging routine for me because it was one of those days. I'm sure you know which days I'm talking about. I was having a really hard time pushing my self and it was so crazy hot that I felt like I was gonna pass out. You guys are definitely gonna beat my scores because I didn't feel like I've done my best, I struggled.
The good news is that this workout is actually quite amazing if you push your self to your full potential.
As usual FORM FORM FORM watch your form and never rush the movements. Don't forget to do a warm-up and stretching after the workout.
Make sure to watch the workout recap part of the video for proper form explanation of each exercise.
Workout Explanation
In this routine I was using my gymboss timer
, my 40 lbs versafit bag, 1 furniture slider and a chair.
Set your timer
for 2 intervals 15 sec ( rest interval ) and 1 min and 5 sec ( max effort ) for the total of 8 rounds.
There are 3 rounds of the following sequence but you will take a break between each round because the intervals are long and I want you to recover fully before proceeding to the next round. You will do 3 exercises per one side before switching sides.
Weighted Sliding Side Lunge Right Leg
Semi One Leg Squat On a chair Right Leg
Triceps Bridge Right Leg ( don't rush this movement and keep your butt of the floor the whole time )
Weighted Sliding Side Lunge Left Leg
Semi One Leg Squat On a chair – Left Leg
Triceps Bridge Left Leg
Weighted Under Squat & Jump Up Combo
Twisted Side Jump Lunge
My Scores
1) 18, 15, 14
2) 14, 12, 12
3) 14, 12,12
4) 16, 12, 12
5) 13,12,12
6) 13, 11, 11
7) 8, 8, 9
8) 14, 15, 14
Since it's the end of the week I always do a full body stretching routine.
Have a wonderful training!
Hugs,
Tati
PS – Check out my this week's article for EvilCyber.com " Home Workout Plan For Women "