Lower Body Workout Routines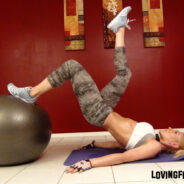 Today's workout I wanted to take it easy a little bit so I did some light and fun cardio routine. This type of training is good to do in between High Intensity Interval Training Workouts, because it gives your body time to recover and at the same time it keeps you moving ( we recover faster doing something better than nothing at all, it keeps the blood flow going ). This was a a very fun circuit and it went by pretty fast. I will share my time at the end of the post.
read more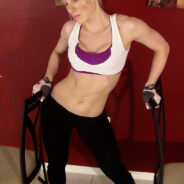 Today's workout routine was very short, but the intensity made up for little time. The whole workout is about 15 minutes long. These two exercises I did are at the top of my list for shaping butt, thighs, legs and abs. I am actually going to do this routine as a 6 week challenge, twice a week for 6 weeks. I have a name for these two exercises I call them body transformation combo.
read more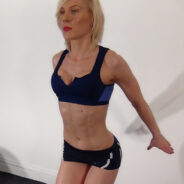 Today I had one of those days, you know the one's where everything just seems to go wrong, and the more it goes wrong the more we attract it. Today was completely against me, but I still managed some how to still make a video.
We had to shoot the workout twice, because some footage was lost ( I was scattered brained ). Then once the holy footage was uploaded to the computer, I somehow erased it from the camera by accident.
read more