Lower Body Workout Routines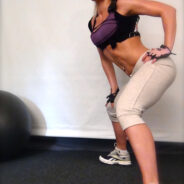 Today's workout is a follow up to yesterdays " Tomboy Workout ", and it's a lower body routine. Let me just begin by telling you that after I took my break I feel so much stronger and I can push my self so much harder, and I am exited to workout overall. So listen to my advice and take a break from training every 6 weeks.
read more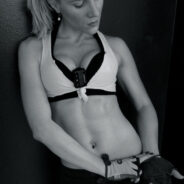 There is only a few more days left until the big day – New Year, and we all have to look our best and feel great! Today's workout is focused on the lower body butt, legs, abs and it will make your heartbeat skip very fast ;), just as fast as it will make your fat melt. This routine is divided into 2 parts, the first part is done for time and it's circuit training, the second part is interval training with no breaks.
read more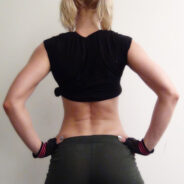 Today's workout was focused on the lower body such as booty, legs and some abs ;). I did this workout last week but we didn't have time to record it and I really enjoyed this routine. It was a combination of interval training and time challenges. After completing this workout I felt amazing, I just love the feeling right after a great training! Make sure you check out a post I wrote a few days ago " How To Train For Best Results ", because it is very important to know how to train properly and not just working out in blindfold.
read more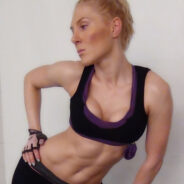 Today's workout was all about the lower body and abs. We didn't have the time to film my actual training but we did film the instructional video and I am also going to share my time and my scores for this routine as well. I called this workout " Destroy Me " because when I was done, I was literally destroyed! I really had to kick my own ass the whole time. For me it is kind of a double edge sword, when we film my routines It's tough because I have to work extra hard, and when we don't film I have to push my self even harder because I have a tendency to drag my workouts to a later time.
read more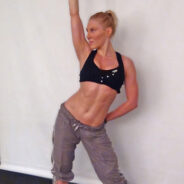 Today's workout was again focused on the lower body, butt, legs and just a little bit of abs. And today was one of those days for me that I just wanted to complain about everything and skip on my training, well 🙂 I complained just a bit but I did my training. It totally burned my butt!
This routine I was using Isometric technique as in the Isometric Burn Workout and I have an upgrade on my Blue Medicine Ball from 8lbs to 12 🙂 and trust me 4 lbs extra really make a difference.
read more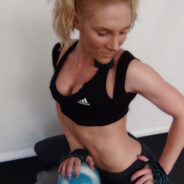 Today's workout, well what can I say – the name says it all :). It was very challenging for me, I can barely feel my legs and butt right now. This routines is focused on your lower body and abs. I am really focusing on building muscle at the moment so the goals is not to do as many reps as possible, but the goal of all the reps to be with the best form as possible under 14 reps.
I choose very challenging exercises and I split every exercise into separate mini routines.
read more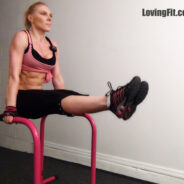 I was going to do this workout last week, and on Thursday morning I realized that I overtrained my body a lot and I needed to take several days off. I've already written an article about avoiding overtraining, and I am going to write another one with more detail. More exercise does not mean better results and if you overtrain your body will break down muscle!
read more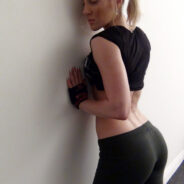 As you can already tell by the name of this workout, this routine is primarily focused on the booty :). It is about 20 minutes long, 19 to be exact, and as you already know I always do about 10 minutes of moderate cardio afterwards.
read more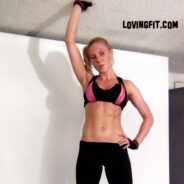 Today's workout was a mix of Interval Training which focused on the booty, and little time challenge at the end which focused on the abs. It was a very short workout, a little under 20 minutes. I try to workout every other day instead of every day, this way my body get's to recover. But sometimes on the off days I enjoy some jump rope skipping just to help my body recover faster, it's active resting.
read more