Star Power Training Workout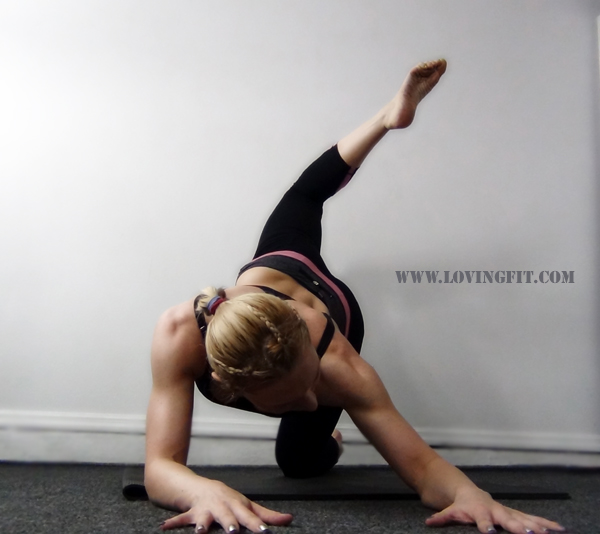 Hello my sweets!
I hope you are ready for another awesome lower body workout! In this routine I was using just dumbbells, and a lot less weight than my usual sandbag weight, but I was using a lot more repetitions. This workout was very steady, no breaks and it was just flowing, it is one of those sneaky routines that will won't feel too intense but you will get quite sore few hours later.
Guys, I want to tell you one more time and I know that I always repeat my self over and over, but I just want to tell all of you a huge thanks for being part of my life, part of Loving Fit and huge thanks you for your support, comment and love that you send me every day!
Star Power Training Workout
Workout Explanation
If you are new to Loving Fit, I suggest to check out " Creating Your Workout Plan " post, there I went over how I put together workout routines for different fitness levels.
Make sure you do a really good warm-up, since right now is winter time, I suggest your warm-up to be just a bit longer than usual, that way you will have all of your muscles nice and ready to train, while preventing injuries.
Always remember to watch your form, because proper exercise form is more important than anything and that is what will give you the results you want! Time is alway secondary.
All I was using in this routine was my 20 lbs dumbbells ( 10 lbs each ) and my Gymboss timer
.
Set your timer
as a stopwatch. Complete 2-3 rounds of the following. I completed 2 because remember there is still a Bum and Thighs Of Steel Challenge we have to do, but if you feel like you can do an extra round do so.
Weighted Split Squat Right Leg – 20 reps
Bodyweight Side Lunge Flow Right Leg – 25 reps
Weighted Split Squat Left Leg – 20 reps
Bodyweight Side Lunge Flow Left Leg – 25 reps
Weighted Jump Lunge Combo – 30 reps
Drive Squat – 30 reps
My time for this workout was 24 minutes 6 seconds.
Have Fun Training!
Hugs and much Love,
Tati