Full Body Workouts
This page is for Full Body Workout Routines only.  You can do full body workouts when you don't have enough time in a week but you're still trying to get your Fit on ;).  You should never do more then 3 full body workouts per week, and you have to take a day break in between.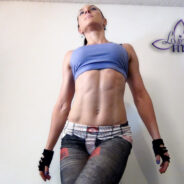 Ola my Lovies,
Happy to peek out again :), I have a new workout for you guys, but this is a second modified version of the original workout that I've created. I've created this crazy long reversed pyramid routine and it took me over an hour to complete, so I decided to modify it and not make it less insane.
read more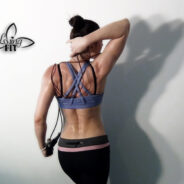 Greetings my Lovies,
I hope you are having a blissful day! Like I told you guys last week, today I wanted to share an example of Fat Burning Mix Cardio that I do twice a week. I usually do this cardio in the morning on an empty stomach. This style cardio I've discussed in my post How To Lose 10 lbs in One Month. You can also change the exercises to your liking, but the intervals should stay the same.
read more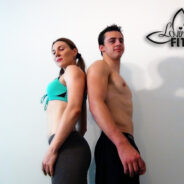 Hello my Lovie-Dovies!!!
I'm super duper exited about today's workout! Because today we have a guest who bravely performed one of my workouts. His name is Renato, he works with my husband Miguel at Cirque Du Soleil show La Nouba, he also does flying trapeze. I wanted to really challenge him so I made up a really intense Full Body Workout, plus it's been a while since I've done a full body workout video. I was coaching Renato throughout the video and I really enjoyed this kind of format. I definitely have to say he did a great job especially for it being his first Loving Fit workout and his first time filming a workout video.
read more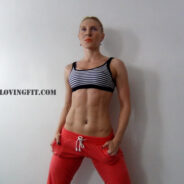 Hello My Lovies!
I bet you did a lot of very very naughty things on Thanksgiving day! That's why today I really hope you are ready for an evil Full Body Strength Cardio HIIT style to burn off that Thanksgiving dinner. Since many of you guys are out of town for the holidays I thought it would be great to do a workout without any equipment bodyweight only, and all you will need is your Gymboss timer.
read more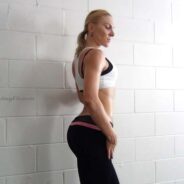 Hello My Lovie-Dovies!!!
I am back with some Madness, yep a full body bodyweight only workout! Next week we will be back to the split routines schedule. I always seem to surpass my self, cause this workout was insane, and it took me quite a while to finish it. I will share my time with you but not right away, cause I don't want to scare you off.
read more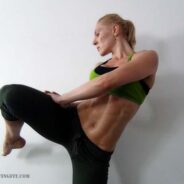 Hello My Lovies,
I am back with a 20 minute HIIT full body bodyweight only workout! This week I've been quite busy so when I am busy I do only 3 full body workouts a week instead of my split routined 4. I do prefer the split routines better, but it's also good to switch things up a bit, and that's why I have variations of routines for you guys to pick from.
read more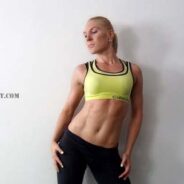 Hello My Lovies,
I hope you missed me cause I am back to torture you once again :). I took some of your votes on my Facebook, today I either wanted to do a new Abs Routine or a Full Body Workout and about 90% of you picked a full body workout. So here it is and it's only about 20 minutes long, or less.
read more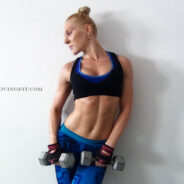 Hello My Darlings,
How is everyone doing with " More Fiber Less Starch Challenge "? I am doing pretty good with it, all though training seemed a bit challenging today, maybe it's the weather. It's been so freaking hot here in FL, but I'm sure it's crazy like that everywhere now. It's quite a challenge to train in a weather like that, good thing I have a pool I can jump into after my workout.
read more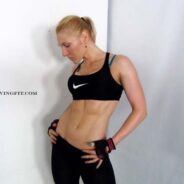 Hello my Darlings,
I have the coolest full body workout for you today :). It's so cool because there will be my favorite new push-up variation and of course a great burn for the whole body. This workout will take under 30 minutes to complete and you can also skip on cardio if you like because it will be included in the routine.
read more