Talkchology With Tati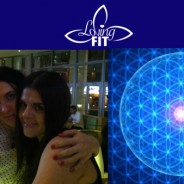 Hello my Lovies,
It's been a while since I've made a video, it's actually really nice to be back. The last two videos I released, were recorded about a week prior to the car wreck on September 4th, that me and my bff Yuls got into, it was her birthday, that's how I know the exact date.
I was really surprised and almost guilty, that I wasn't as traumatized as a normal person should be, I guess I taught my self to go through the mental processes fairly quickly.
read more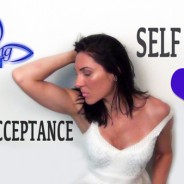 Hello my Lovies and Happy Monday,
Today I have an amazing Talkchology/Challenge video for you guys, and the Challenge this time will not be for your body, this time it's going to be for your mind. In today's video I will talk about Self Love/Self Acceptance.
The Challenge will last for a period of 7 days. It is up to you if you want to extend this challenge for an extra 7 days, but I believe that after you try this challenge for the first 7 days, you will want to do it for the rest of your life. But again, the CHOICE IS ALL YOURS!
read more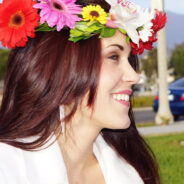 Hello my Lovies,
Longest time no post! I've missed you guys, totally! Finally I present to you the video I've been waiting to release since the moment I've filmed it, Interview with Teal Swan, The Spiritual Catalyst. It's been a while since I've posted, because I've been really focused on finishing the editing of this video, Russian subtitles took me a while, not only that but also the interview it self was filmed through Skype and it was quite difficult to edit the subtitles and not make them run on Teal's face, but it's finally here, yay!
read more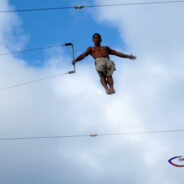 Hello my Lovies,
I am so happy to finally have this video approved by Cirque Du Soleil and excited that you guys will finally officially meet my husband ( my little acrobat behind the camera ). It was such a huge process to get this video up, and I really wanted my 300th video on my channel to be this video ( that's why I couldn't post any other videos for a while ).
read more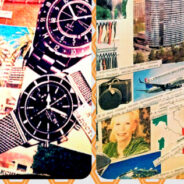 Greetings and Happy Monday my Lovies!
I've been having a lot of things going on since the beginning of the year, that's why I haven't been posting workouts as much. Miguel's schedule has changed as well, he had stepped down from his Flying Trapeze duties after almost 30 years of flying. But, now he is a full time Character ( in Cirque Du Soleil they are like actors ), so he is now one of the main Characters.
read more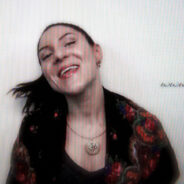 Happy New Year my Lovies!
This has been a very nice holiday season for me, this year I decided to have more personal time and less work time. I believe that around the holidays we should be focusing on spending more time with family and friends, I personally love to spend this time of the year in a lot of self reflection, meditation and dream work. At this time of the year I focus more on my inner world rather than my physical form. Because of this I've been inspired to do more Talkchology Videos, and being the creature driven only by inspiration I do what feels right for me to do at the moment, that's why I haven't made any new workout videos, all though I have plenty new ones ready on paper.
read more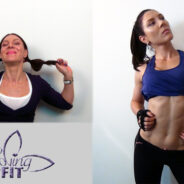 Happy Monday my Lovies,
Oh La La tomorrow is Christmas Eve 🙂 and I'm super exited cause I'm going to my friends house for dinner. I just love this time of the year, people are always so happy and joyful right before Christmas, there is Christmas music everywhere and just a good vibe in general, the only thin is missing is the snow, I totally miss the snow. Today I have a Talkchology video for you guys, In the video I'm talking about my new approach to the way I eat. I actually taken that approach with my training as well and I found out that having less of a structure makes me more happy.
read more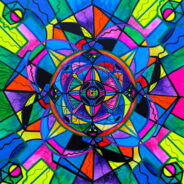 Greetings my Lovies,
I've wrote this article a little over a month ago, but for some reason I felt that only now it was time to post it and as you know I always listen to my inner guidance ;).
Today, we live in a world of many different personalities, beliefs and each of us is a completely unique individual who have chosen to live at this time for their personal expansion. I grew up in Russia, in a very closed minded atmosphere, you couldn't just speak your mind, things were very black and white and if you didn't blend in, it could get pretty tough to live there. But, that really didn't stop me from critical thinking, I questioned everything that came my way, literally, especially from authority figures.
read more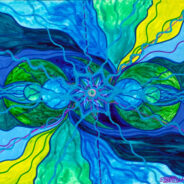 Greetings my Lovies,
Today I have a Talkchology video for you guys. I will be talking about my personal story with Panic Attacks and how I cured my self from a bipolar disorder. This is something that I've struggled with since very early on in my life, and as I was told by my doctors because of how sever it was, I will have to take medication for the rest of my life. Now, It's been several years since I've taken medication, I'm happy, healthy and loving life.
read more