3 Tips For Finding The Best Sports Bra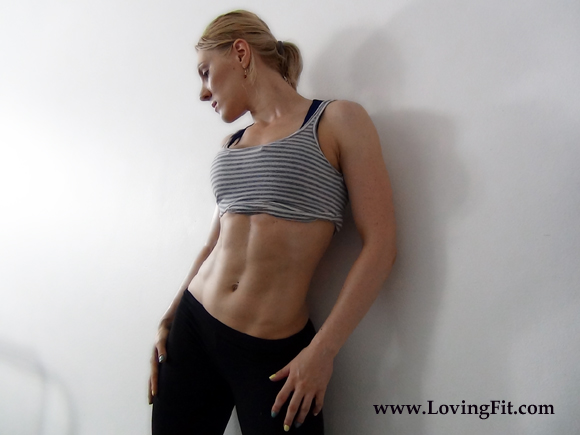 Hi Everyone,
Today we have another quest post written by Diana Maria.  I think this article is perfect for all of us girls who are struggling with keeping things in place when we workout.
3 Tips For Finding The Best Sports Bra

Your daily fitness regime can take a toll on your breasts if they are not supported appropriately by choosing the right sports bra. Getting the right fit is of utmost importance while opting for a sports bra. Thanks to the invention of technical material like CoolMax can help you find a comfortable fit that can wick away sweat to foster dryness and remain cooler. The variety and types of sports bra with a palette of colors, patterns, and styles can lead to a paradoxical situation where you are unable to find that right fit. Here are three tips to avoid workout-induced breast sag with the perfect fit you are looking for.
1. What's your fit
Two designs, compression and encapsulation make a sports bra. Your bra size changes with time. Remember even if you are sure about your size, not all brands size up equally. Your breast size will control the sports bra design for you. Compression sports bra is most suitable for smaller-cup-sized women whereas encapsulated sports bras are the right choice for women with larger cups sizes. Know your type and choose your size.
2. Choose the one depending on your activity and use the trial room
Your type and style of sports bra will depend on the type of activity you are involved in during as part of your fitness regime or daily routine. Move to a dressing room before you pull out cash from your pocket for your choice of bra. Focus on the fit and material while you try. Ensure that you feel comfortable wearing it and are not too tight or loose. Adjust them to fit your shoulder shape and confirm if it is the right choice for you.
You could choose a sports bra with a low neckline or separate straps, depending upon the look you are want to carry. Always choose something you like and would love to wear each day. Wearing a sports bra doesn't mean that it has to be boring.
3. Seek advice if in doubt
If you are not sure about your size or the style you should opt for, don't hesitate or feel embarrassed to ask the expert in the fitness store to help you solve this dilemma. The fitness store expert can guide you on the type of material and style you should choose from, to avoid any breast tissue damage or sagging breasts by helping you buy the right bra for yourself. Don't get confused by the variety of sports bra available in the market.
Ensure that your sports bra reduces breast motion not only vertically, but also from side to side. Remember sports bra is to provide you with extra support that your breasts demand during vigorous workouts and not to make you look glamorous.
The right sports bra might not be a trendy fashion statement for you as sports bra are designed to provide you with extra support and prevent any ligament stretching. Let this apparel piece give you the comfort you are looking for by choosing the right fit for yourself.
About the author: Diana Maria is a blogger and a writer. She loves writing on technology and luxury. Beside this she is fond of gadgets. Recently an article on  solar air conditioner attracted her attention. These days she is busy in writing articles on HIV symptoms.