Fitness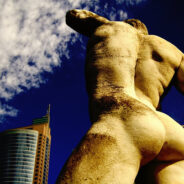 I have been getting a lot of emails asking me a very similar question that goes something like this: " I don't understand, I work out 5 – 6 and sometimes 7 days a week, why am I not seeing any muscle definition? ". After answering numerous emails i just decided to write about that to answer this question and to help you understand how to get the best results from your workouts.
read more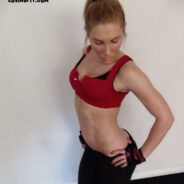 Would you like to have great lean abs? Then this video is for you :). I wanted to make a video with different plank variations, because planks are one of the best ways to get abs ( that aand keeping your body fat percentage low 😉 ). The reason I love planks so much is because planks add strength and density to your abs without adding the bulkiness. Because of the isometric contraction of planks, they also make your ab muscles work more efficiently without placing the tension on your back.
read more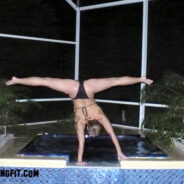 Today I wanted to share some great workout routines I found throughout the web. There are some intense workouts out there and from time to time I enjoy trying the routines that catch my eye :). So here are my recent favorites and I hope you will enjoy them as much as I did:
read more
Hi everyone, today I have a guest post for you from Jonathan at World Of Diets, which is a health and fitness site dedicated to providing you with detailed diet reviews and additional weight loss, fitness, and nutrition articles.
read more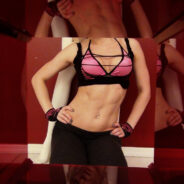 The other day I was browsing the web for some great ideas to add to my home gym. But I don't really want to go out and spend tons of money on different things. So I found a couple of web sites that show you how to make great homemade fitness equipment on a small budget.
I think when people have more choices when it comes to working out, it becomes and activity instead of a chore.
read more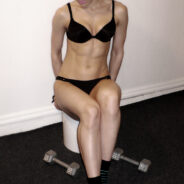 I've been asked a lot of questions about my workout routines, and I wanted to go into some details of what my workouts are all about.
First things first, I had a lot of requests to post much easier workouts, because several people mentioned that these workouts are too hard. Then I ask them, have you tried it? Every exercise can be modified to your fitness level, I explain all of the modifications to every exercise you can do in the " Notes " section. The answers I get are always pretty much the same " I can't it's too hard for me ", I want something easier to follow.
read more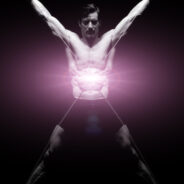 Hello readers of Loving Fit, today I would like for you to welcome a guest post by Paul Atkins.
They say good things come to those who wait and this couldn't be any truer than with fans of P90X. The in home program that started a disciple like following of Tony Horton is currently being revamped from the ground up as part 2 of the P90X franchise. The project coined P90X2, started over a year ago and is close to its completion date which has been rumored to be late fall of 2011.
read more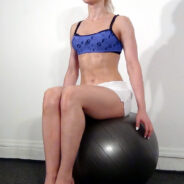 About a year and a half ago I severely injured my back. It was the most intense physical pain I ever had to deal with in my life. The weird thing about it was that I could walk ( through some pain ), but I couldn't sit or lie down without pain going from my back all the way down my leg.
What I had was a herniated disc in my lower back, which I was told will require surgery to fix.
read more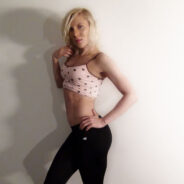 When I was little my grandma always use to scream her lungs out when my back wasn't straight, whether I was walking or sitting, or sleeping. Back then, I use to think she just had a knack for yelling. I remember I would be playing outside with my friends and out of nowhere I would hear my grandmas squeaky voice yelling "Baaaaack", and I would straighten out my posture right away.
Now that I am all grown up and I don't have anyone yelling in my ear to straighten my back, my posture has been getting worst and worst. I finally understand why my grandma was stressing out so much about my back. Posture is important!
read more