Fitness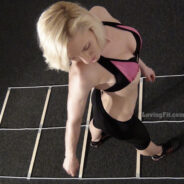 Agility ladders are mainly used by athletes but anyone can incorporate agility ladder training into their workouts. It helps to improve balance, muscle endurance, reaction time and coordination in various parts of the body. Agility Ladder training benefits are similar to jump rope, except it's multidirectional, which means you will develop more power and work more muscle groups.
Besides the physical benefits, I believe it helps you develop concentration, this improves your overall quality of life.
read more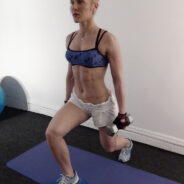 A Balance Disc is a really amazing small piece of equipment. I use it almost daily in my workouts. What I've learned about working out is that you don't have to keep using heavier and heavier weights, you just have to find a way to make an exercise harder to perform, and Balance Disc does just that.
read more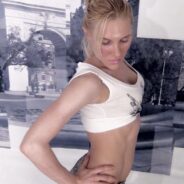 Plyometrics is my favorite type of Cardio Workout, not only because it comes from Russia, but because it's a great way to burn fat and build muscle.
Dr. Yuri Verkhoshansky is credited for creating the principle of plyometrics which was called "shock training" at the time.
Back in Moscow when I was a figure skater, we trained using plyometrics every day, this is where I first learned how to workout.
read more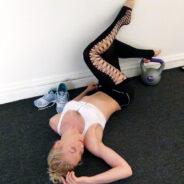 Recovery after a workout is a topic that many people who exercise on a regular basis seem to avoid, mainly beginners. It is easy to fall into a trap of belief that more exercise is better, and recovery is not as important than workout it self. This is false. If you are exercising excessively and without a proper recuperation not only will your body stops producing results, but you are putting your self at risk of injury, which may last for month's.
There is a lot of things you can do to help your body recover from exercise, especially if you do Interval Training Workouts, or any other type of workout that becomes very taxing on your system. Here are just a few basics
read more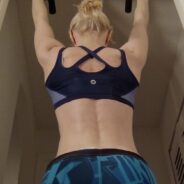 Doing pyramid type of workouts are very beneficial to building strength and gaining muscle. There are many different ways in building a pyramid workout routine. It is important to switch up your training all the time so your body keeps developing and growing. What I like to do is to combine Interval Training with Pyramid Training routine.
read more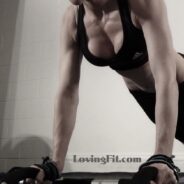 Interval Training has become on of the most effective programs for cardiovascular training, as well as an effective way of blasting your fat burning abilities.
I use to dread spending 45 minutes or more on aerobic training, I literally had to cry my self through it. Steady pace cardio can bring results – if you do it long enough. But in our busy society who has the time to be at the gym for an hour and a half. Not me! This is where Interval Training Takes the protein bar. It's fast and effective!
In this post I am going to talk about different types of Intervals you can use to get results at half the time, I will also share the intervals I use my self.
read more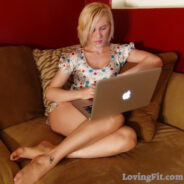 I get a lot of questions from readers via email, in this post I am going to answer the most frequent fitness questions I get.
read more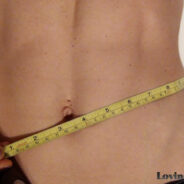 Hello readers of Loving Fit! My name is Greg, and I'm the author of Live Fit Blog, where you can find healthy living tips, as well as my thoughts about fitness, weight loss, and the occasional ramblings of a Dad stumbling through parenthood. Thanks for the opportunity to participate in the community here!
read more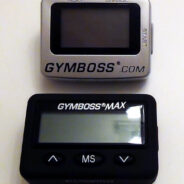 Finally the time had come for Gymboss to come out with a new product – Gymboss Max. I've been waiting for this since the creation of Interval Timers.
I always loved my interval timer, but at the same time I thought that it was a bit ancient and limited. It only had 1 and 2 interval options, plus a stopwatch. That was fine in the beginning, but then one begins to wonder – why is there such limitations with the intervals?
read more