4 Tips for Choosing Athleisure Wear for the Gym and Beyond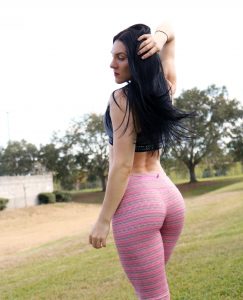 Most people love sports attire that is versatile, comfortable, and stylish. Perhaps that is why most active sportspeople opt for athleisure wear. An athleisure outfit is a style of clothing most commonly associated with athletes. It can also be worn on casual occasions, at school, or in the workplace. Variations of athleisure attire such as yoga pants, shorts, tights, and sneakers are quite fashionable, and that is why most people like wearing them.
Given the active lifestyle depicted in ads for athleisure attire, consumers have begun seeking out more athleisure wear options. The clothing also gains its popularity from its fabrics, styles, and colors, which perfectly combine functionality and style. These tips will guide you in choosing the athleisure outfit that is not only functional for working out but also stylish out of the gym.
Avoid Low-Rise Leggings
If you are an active sportsperson, you know workouts such as dance cardio, yoga, and other high-intensity intervals such as squat jumps and burpees are quite demanding. You won't want to have outfits such as low-rise leggings that fall. Therefore, try high-rise leggings. They will give you a world of difference since they only hit the smallest part of your body. You will no longer worry about your pants sagging during your workout, and you will stay focused on your activity.
Go For Performance Fabric Instead of Cotton Leggings
Avoid cotton leggings as much as possible. They often trap heat and show sweat. This can prove to be quite irritating and embarrassing, as well. Instead, choose something a little more practical such as leggings made with high-performance technologies. These top-notch wearables not only protect your body from overheating but also ensure that your sweat never bleeds through.
Consider Athleisure Wear That Allows You to Work in Some High-End Pieces
Working in high-end sporty pieces such as handbags, sunglasses, and leather jackets could be a great way to elevate your outfit. You do not have to wear your athleisure outfit with super expensive items. However, if you have designer wear that makes you feel fashionable and on top of the game, you can always throw it on with your athleisure attire. This gives you the best opportunity to take a rather dull outfit a notch higher.
Go for Specific Types of Athleisure Wear
You can always mix sporty pieces of athleisure items to help you create a perfectly balanced look.  You will, however, need to follow seasonal active-wear trends when blending your athleisure pieces. Here are a few specific athleisure items you may find appropriate to add to your closet:
Sneakers
Tunic Tee
Utility jacket
Denim jacket
Sweatshirt
Joggers
Hoodie
Wool coat
Puffer vest
You want to be sure you are in your best athleisure wear every time you leave your house for a workout or social event. Understanding these handy tips will not only help you in knowing what to pick from a store but will also guide you on the best way to blend your outfit. Nothing feels better than knowing you are wearing a stylish outfit.