Just Abs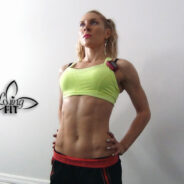 Hello my Lovies,
Today I have for you a Real Time Abs Workout! I also added a metabolic movement to the workout, so you can add this routine instead of your usual cardio, so you will be doing Abs and Cardio at the same time. This workout is about 15-16 minutes long and I really loved the pace of it. You can either follow me in the video in real time, or you can just watch the first potion of the video where I go over the proper form and beginners variation.
read more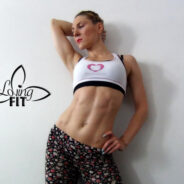 Hello my Lovies,
Many of you have asked me what have I been doing to make my legs smaller, and yes I have been working towards that goal – to make my legs smaller. Today's workout I made specifically so you can see what kind of workouts I've been doing lately. In today's routine I focused on Abs, but I've added 1 exercise for the legs and 1 exercise for the booty ( there were a lot of rounds so these 2 exercises were enough ).
read more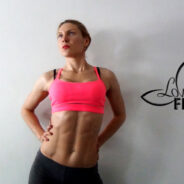 Hello my Lovies,
I am back with a awesome Abs routine. I was thinking that I have so many lower body, upper body and full body routines and not enough of abs and core routines. This routine would be a perfect add on to your either lower body or upper body workout for that day. If you decide to do just an abs routine for a specific day, you would need to add some kind of metabolic movements ( cardio ) after this workout. This routine is actually much longer than it looks, it took me about 15 minutes to finish it. The good news is that it's only 1 round :).
read more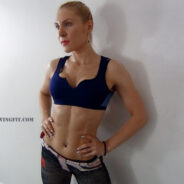 Hello My sweets,
I am back with another abs routine :), I wanted to start making more routines for the abs so we can have a bigger archive of them. We have so many lower body, upper body but not very many abs.
read more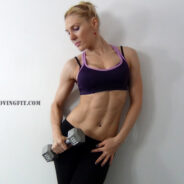 Hello My Lovies,
Finally NEW ABS & Core ROUTINE is here! I need to make a new one every other week, cause this will also give me a chance to break up my regular routine. This workout was a bit sneaky, cause it's one of those routines that you start feeling a few hours later all over your abs.
read more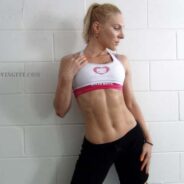 Hello My Lovies,
The Equipment Free Bodyweight Abs and Core workout is finally here!!! I am really happy that we got some time to film it today. This workout was a circuit and quite challenging, it took me 15 minutes and 44 seconds to finish it. There were a lot of reps but only one round. Now, if you can finish this workout in under 10 minutes, I recommend you go for the second round, and in time I'm sure you will!
read more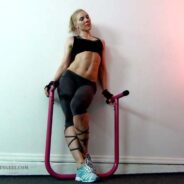 Hello My Lovies,
I am back with more fun! Yesterday I took your votes on Facebook and every single one of you voted for Abs and Cardio routine. This workout is only 15 minutes long, but it's gonna bring much needed fire to your core and abs, as well as provide you with some light cardio.
read more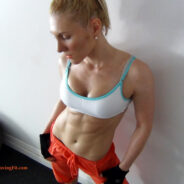 Hello my Lovies,
Today I finally have another Ab workout for you. It's been a while since I've done a new one, but I am regularly going to start making more Abs routines. This one is probably one of my favorite abs routines that I've done so far. There are 10 exercises and every exercise is very challenging.
The secret to great abs is quite simple and it looks like this: Good Nutrition + Proper Training of Core and Abs + Proper Rest & Recovery = Great Abs.
read more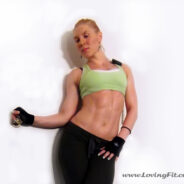 Hi Everyone,
This is my second full length six pack abs & core workout. I will be making many more routines that are full length for the abs. The last full length abs routines was the " Abs Climber Workout ". This type of workouts are an extra addition to the workout routines that we do 4 times a week, and I recommend for you to train your abs with a full routine twice a week.
read more