The Alignment Of Abs Workout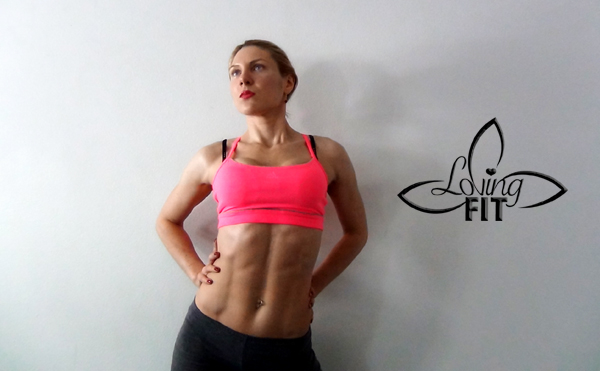 Hello my Lovies,
I am back with a awesome Abs routine. I was thinking that I have so many lower body, upper body and full body routines and not enough of abs and core routines. This routine would be a perfect add on to your either lower body or upper body workout for that day. If you decide to do just an abs routine for a specific day, you would need to add some kind of metabolic movements ( cardio ) after this workout. This routine is actually much longer than it looks, it took me about 15 minutes to finish it. The good news is that it's only 1 round :).
For everyone who is new to Loving Fit I recommend to check out " Creating Your Workout Plan " post. There you will be able to see how I put together my routines, and you can find something for your own fitness level. My philosophy is: Form is always more important than speed, so WATCH YOUR FORM!
Things to remember before, during and after your workout
Warm-Up ( but if you are using this routine as an add on, then I assume you've already warmed up )
Workout Explanation
All you need for this routine is yourtimer
and some furniture sliders. I try to keep things as simple as possible without using any equipment.
Set your timer
as a stopwatch, there is only 5 exercises ( some of which are combos ) and 1 round.
Sliding Pull-Inns & Plank Outs Combo – 20 reps ( both count as 1 rep )
20 Side Scissors & 10 toe touches – 4 rounds ( This is what 1 round looks like Right side 20/10 Left Side 20/10 )
Triple Twist Combo – 20 reps ( since it's a combo all 3 counts as 1 rep )
Chop Sit Up – 20 reps per side ( 40 total )
Ballet Side Bends – 40 reps
As I said earlier it took me about 15 minutes ( a little under ) to complete this routine.
Have fun with it my sweeties!
Hugs,
Tati
PS – I got my tights
on bay. These are ballet leggings.