Simply Cut Abs Workout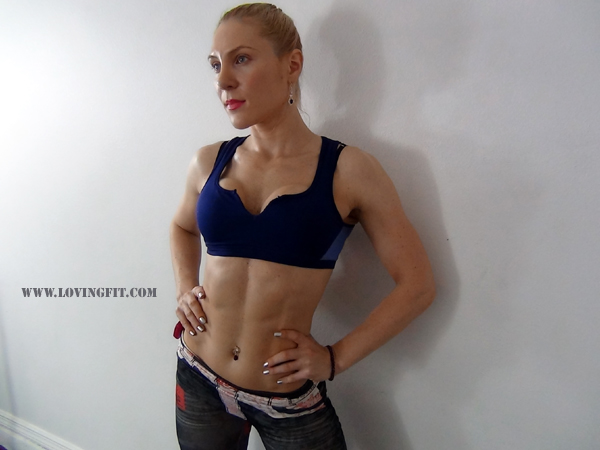 Hello My sweets,
I am back with another abs routine :), I wanted to start making more routines for the abs so we can have a bigger archive of them. We have so many lower body, upper body but not very many abs.
This is a very simple routine, it should take you about 10-12 minutes to finish it, but don't be fooled by it's simplicity, it was quite hard. You can add this routine after any of your other upper or lower body workouts, or you can do it on a separate day, but make sure to add at least 15 min of cardio after, that way you get some kind of metabolic exercises inn.
If you are new to Loving Fit, I suggest you taking a look at " Creating Your Workout Plan " post, you will find different workout schedules there and you can taylor one for your self.
Workout Explanation
All you will need for this routine is your Gymboss timer
.
Very important point in this workout is to not take any breaks, if you really need to you can take 3-5 sec here and there, but try not to.
You will do 3 rounds of the following in this order:
Laying Knee Inn-Ups – 20 reps
Split V-Hold – 35 sec ( you will use your timer to keep track of time )
Stretching Elbow Reptile Plank – 20 reps
Split V-Hold – 35 sec
Split-up & Knee To Elbow – 10 reps per side ( 20 total )
Beginners will do same reps but using the variations I went over in Workout Recap.
Have Fun!
Hugs,
Tati
PS – I got my tights
on ebay.