Cardio Shock Workout Challenge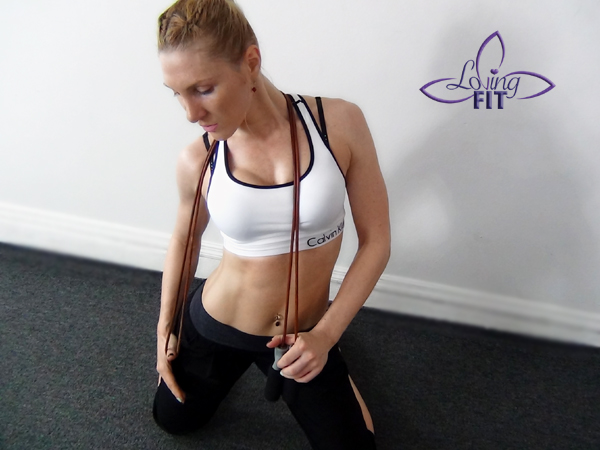 Hello my Sweets,
And welcome to Cardio Show!!! This workout is extremely hard and not for the faint of heart. This was one of the longest routines I've ever done but I felt absolutely incredible after, I truly loved it! Once in a while we all need an amazing long routine. I also did this routine on a fasted state, I've noticed something with this method, I feel more energetic if I workout on a fasted state vs if I workout on a fed state I feel more sluggish. But this is my personal choice, you can do this routine the way it's better for you.  Just a quick warning, you will need to take a couple of days off after this workout, because you are going to be extremely sore.
For everyone who is new to Loving Fit I recommend to check out " Creating Your Workout Plan " post. There you will be able to see how I put together my routines, and you can find something for your own fitness level. My philosophy is: Form is always more important than speed, so WATCH YOUR FORM!
Things to remember before, during and after your workout
Workout Explanation
All I was using in this workout was a jump rope and my timer
, this was a bodyweight only routine so you can take it anywhere.
I was also timing each exercise separately, that way I can learn which exercise is my weakness and what I have to work on the most.
Set your timer
as a stopwatch and reset your timer
before each exercise
Power Jump Rope Jacks – 300 reps ( out and inn counts as 1 rep )
Rocker – 30 reps
10 Jump Tucks & 10 Bodyweight Squats – 10 sets
Bicycles – 80 reps
Low Jacks – 300 reps ( out and inn counts as 1 rep )
Reversed Crab – 30 reps
Side Lunge Jump – 600 reps ( each side jump lunge counts as one rep )
Beginners will reduce all the reps in half.
Have fun training my Darlings 🙂 ( I will share my scores with you in a few days, don't want to scare you from the start LOL )
Hugs,
Tati
PS – My new article on EvilCyber.com " Body Flex Review " is up, it's a funny one so make sure you take a looksie)))