Fasted State Fat Burn Workout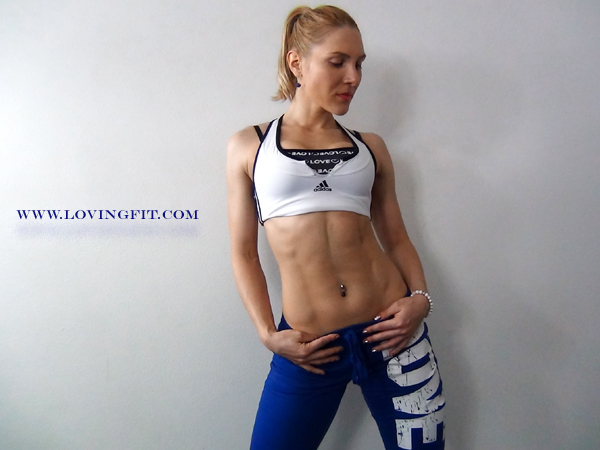 Hello My Lovies,
Happy Holidays!!! I have an awesome bodyweight only workout for you that you can do the morning after Christmas dinner. This workout is lower body focused, and I did it in a fasted state. I love to do these types of workouts the morning after I have a holiday dinner or any huge dinner that is 😛 ( oink oink ).  As you know, fasted state workouts help us burn fat like crazy, but just the HIIT workout alone is not enough, to finish off  your fat burn you always have to do light cardio after.
This routine was simple but as always don't be fooled by it's simplicity, my legs and butt was on fire after it and yours will be as well!
For everyone who is new to Loving Fit I recommend to check out " Creating Your Workout Plan " post. There you will be able to see how I put together my routines, and you can find something for your own fitness level. My philosophy is: Form is always more important than speed, so WATCH YOUR FORM!
Things to remember before, during and after your workout
Workout Explanation
All you need for this routine is your timer
, something to jump over and let's get this done attitude!
There is two parts in this workout, both are HIIT and both contain 2 exercises. First exercises Max Effort, second exercise is only for recovery.
Part 1
Set your timer
for 2 intervals. First Interval 40 seconds ( Max Effort Exercise ), second interval 30 seconds ( Recovery Exercise ), for the total of 8 rounds. There will be 8 rounds of both.
Deep Squat Jump-Up ( 40 sec )
Squat to Deep Lunge Flow ( 30 sec )
Part 2
Your timer
stays the same. Again 2 exercises, first is max effort, second is recovery exercise, 8 rounds total.
Jump Over & Tuck ( 40 sec )
Squat & Twist ( 30 sec )
Have fun training and Happy Holidays my Lovies!
Hugs,
Tati and Miguel
PS – My new article on EvilCyber.com is up  " How to Get A Flat Stomach And Small Waist ".