Bois Blonde Booty Workout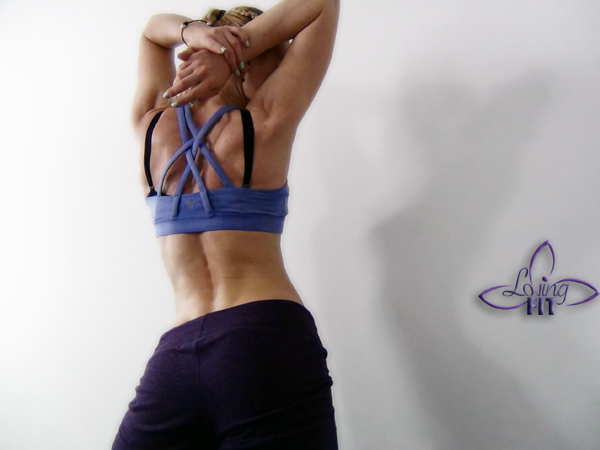 Hello my sweets,
Finally I am bringing you a new lower body routine! This routine is only 26 minutes long, plus if you do the bonus it's going to come out to 27 minutes long. I did this workout with only my bodyweight ( except for in the part 2, I used my sandbag for weighted bridges ), but in the workout explanation I will also show you a variation that you can do with weight if you like ( that is if you need to gain more muscle in your legs ), for me personally I had to stop using weight on my legs cause then they get too big.
For everyone who is new to Loving Fit I recommend to check out " Creating Your Workout Plan " post. There you will be able to see how I put together my routines, and you can find something for your own fitness level. My philosophy is: Form is always more important than speed, so WATCH YOUR FORM!
Things to remember before, during and after your workout
Workout Explanation
All I was using in this routine was my timer
and a 30 lbs sandbag ( for part 2 only ), you can also use a dumbbell or kettle bell. My sandbag is from medved-sport.com.
This workout is divided into 3 parts, all three were interval trainings with no breaks, but part one only had 15 sec long intervals ( make sure not to bring your pillow cause those 15 sec isn't gonna be easy ).
Part 1
Set your timer
for 1 interval of 15 seconds, for the total of 24 rounds. There are 3 exercises and 8 round of all three total. The exercises are back to back:
Iso Squat Side Bends
Leap
Regular Squat ( I did bodyweight, but you can use weight on this squat if you like )
Part 2
Set your timer
for two intervals 45 sec and 30 seconds, there are 2 exercises and you will go through each of them for the total of 8 rounds ( there is no break between the exercises ):
Surfer Twist Jump, Pulse & Tuck
Weighted Bridge ( with 1 sec hold at the top )
Part 3
Your timer
stays the same 45/30=8
There is 2 exercises, and you will go through 4 rounds on each side. So the sequence will go like this:
Side Lunge Jump-up Right Leg
Half One Leg Squat & Twist Right Leg
Side Lunge Jump-Up Left Leg
Half One Leg Squat & Twist Left Leg
( if you like to use weight for this part, you can do Side Lunge with a sandbag on your shoulder, or with dumbbells in your hands ( no jump-up ).
Bonus:
Bridge Hold with a medicine ball between your knees – 1 minute ( you can even do 3 rounds 1 minute each if you really want to let your hair down 😉 )
Have fun training my sweeties!
Lot's of Hugs,
Tati