Lower Body Bomb Workout And Talkchology With Tati :)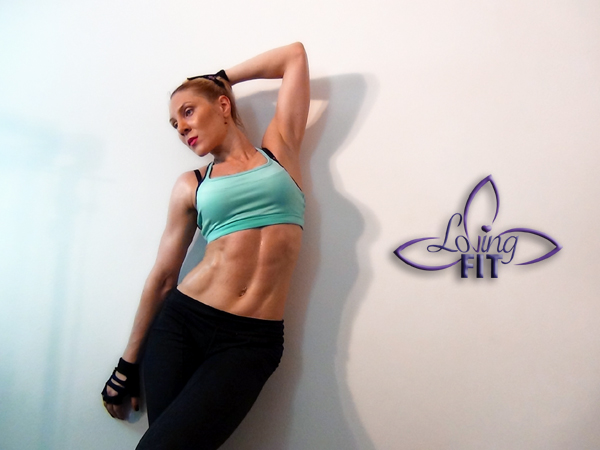 Hello my Lovies,
Today I have not only a great Lower Body Routine for you, but I also have a Talkchology Video ( my own talk mixed with my own psychology ). I know that you guys enjoyed my last vlog that I've recorded and now I'm would like to do more of these vlogs for you. I'm going to add these type of vlogs to edited versions of my workouts.
In this workout, you will get to do one full round of each part with me, so for those of you who don't have timers, you can follow me along in the video and then rewind ( for the interval parts ).
If you are new to Loving Fit I recommend to check out " Creating Your Workout Plan " post. There you will be able to see how I put together my routines, and you can find something for your own fitness level. My philosophy is: Form is always more important than speed, so WATCH YOUR FORM!
Things to remember before, during and after your workout
Workout Explanation
For this routine I was using a 10 lbs dumbbell, 40 lbs Sandbag, one furniture slider and my Gymboss Timer. For the bonus part I used a medicine ball ( if you don't have a medicine ball, you can tie some show laces around a towel that is made into a ball, and that will work just fine ).
There are 2 parts in this routine. In the first part we have part ( a ) and part ( b ). Part ( a ) is done only for reps, part ( b ) is interval training. Second part of the workout we are doing for proper form and time ( in that exact order ).
Part one – Complete 3 rounds of the following:
a
Sliding Side Lunge & Press Up – 25 reps per side
b
Set your Gymboss Timer for 2 intervals, first interval is 15 seconds, second interval is 35 seconds, for the total of 2 rounds. There is 2 exercises, 2 round of both, no breaks.
Vertical Leap – 15 sec
Bag Swing – 35 sec
Part 2
Set your Gymboss Timer as a stopwatch. Complete 3 rounds of the following:
Pick-up, Twist & Squeeze – 20 reps
Bridge on top of a Balance Ball – 25 reps & 10 count squeeze hold on the last rep
Bonus – 3 rounds total:
Set yourGymboss Timerfor one interval of 1 minute. You can take a break after each minute.
Medicine Ball Bridge Hold
My Time:
I completed the second part in 10 minutes 36 seconds.
Have fun training my Sweeties!
Hugs,
Tati
LovingFit Facebook Page  –  My Personal INSTAGRAM