Lower Body Workout Routines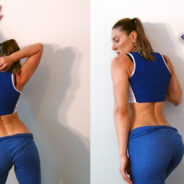 Happy Friday my Lovies,
I am finally bringing you a new lower body workout! As you can already tell by the title of this post, this routine is seriously going to be focused on booty. Lower body routines are actually my weakness, its always for some reason much harder for me to do than upper body, but I believe whatever seems harder, that's what we should focus on.
read more