Workout Routines
From now on I decided to start separating "Upper Body Routines" and "Lower Body Routines" into different pages.  If you go to Exercises and Workouts, then Workout Routines, you will see another window that says Upper Body Routines.  I will also add a Lower Body Routines page as well.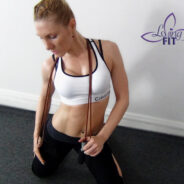 Hello my Sweets,
And welcome to Cardio Show!!! This workout is extremely hard and not for the faint of heart. This was one of the longest routines I've ever done but I felt absolutely incredible after, I truly loved it! Once in a while we all need an amazing long routine. I also did this routine on a fasted state, I've noticed something with this method, I feel more energetic if I workout on a fasted state vs if I workout on a fed state I feel more sluggish. But this is my personal choice, you can do this routine the way it's better for you. Just a quick warning, you will need to take a couple of days off after this workout, because you are going to be extremely sore.
read more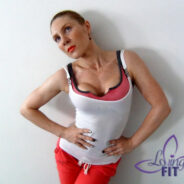 Hello my Lovie-Dovies,
I'm back with a super killer-willer Upper Body Workout. I named the workout Fitness Nymph because I like fairy tales and Fairies and Nymphs because they can do magic, just like my workouts :). I've also done the cardio bonus at the end, which we didn't film because we were running out of camera time, but after the bonus my arms are completely dead, it was such a great challenge though.
read more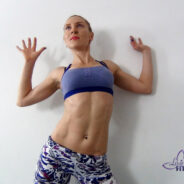 Hello My Sweet Lovies :),
Welcome to the first Lower Body Workout on Loving Fit in 2013! The name should say it all! Because this workout was a complete Monster and I am placing it in top 10 hardest workouts. This routine took me about 36 minutes to complete, but you can be faster than me.
read more