Workout Routines
From now on I decided to start separating "Upper Body Routines" and "Lower Body Routines" into different pages.  If you go to Exercises and Workouts, then Workout Routines, you will see another window that says Upper Body Routines.  I will also add a Lower Body Routines page as well.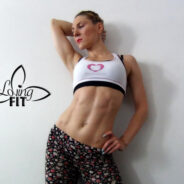 Hello my Lovies,
Many of you have asked me what have I been doing to make my legs smaller, and yes I have been working towards that goal – to make my legs smaller. Today's workout I made specifically so you can see what kind of workouts I've been doing lately. In today's routine I focused on Abs, but I've added 1 exercise for the legs and 1 exercise for the booty ( there were a lot of rounds so these 2 exercises were enough ).
read more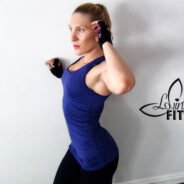 Hello my Loves the sweet little power doves 🙂
I'm in an extra cheerful singing mood today, all I want to do is jump around and do a happy dance with some happy singing. I have a new upper body workout for you today which I personally had lot's of fun with. The time went by so fast with this workout even though it wasn't short at all.
read more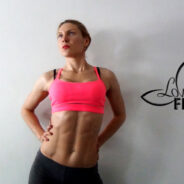 Hello my Lovies,
I am back with a awesome Abs routine. I was thinking that I have so many lower body, upper body and full body routines and not enough of abs and core routines. This routine would be a perfect add on to your either lower body or upper body workout for that day. If you decide to do just an abs routine for a specific day, you would need to add some kind of metabolic movements ( cardio ) after this workout. This routine is actually much longer than it looks, it took me about 15 minutes to finish it. The good news is that it's only 1 round :).
read more