Love UR Food Recipes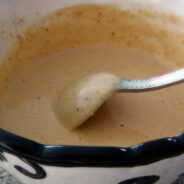 Greetings my Lovies!
Today I have this very quick, easy to make, healthy and delicious salad dressing recipe. I personally stopped buying salad dressing from the store because even the healthiest kind has some kind of ingredient that I don't like, like soybean oil ( now days most products have soybean oil in them ), or some kind of preservative, pretty much I'm done with store sold salad dressing. That's why I have to be creative and come up with something of my own. But, since I'm also not Martha Stewart and I don't like complicated recipes with many ingredients, my recipes always have to be super fast and easy to make with ingredients that most people will have laying around the house.
read more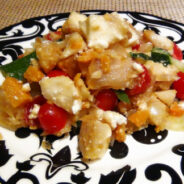 Hello my Lovsies,
Yesterday I've made this delicious salad, from one of my favorites of all time Yucca Root & Sweet Potato. Yucca Root is very common in Spanish cooking, it tastes similar to potato but it's a bit more dense and better tasking. Usually I pre bake my Yucca's and Sweet Potato's so I can later add them in recipes of all kind. As will all my recipes, this one has very few ingredients and you can make it in under 10 minutes. I personally never make recipes that require too many ingredients or too long of a time to cook it, I just enjoy simplicity and things you can make from foods that most people will already have in their fridge.
read more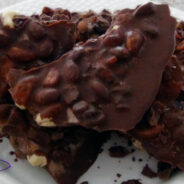 Hello my Lovies,
Happy beginning of the week! Today is Tuesday but since I didn't do a post yesterday I wanted to wish you a beautiful week today :). I needed to switch things up a bit, that's why I didn't do my regular Monday post, I like things to always be different and when I notice my self fall into a routine I get very bored, I've never been a fan of routines. Today I wanted to share a super delicious and most importantly guilt free recipe. This is very simple recipe to make, only requires few ingredients and it's raw so it's full of nutrients.
read more