Love UR Food Recipes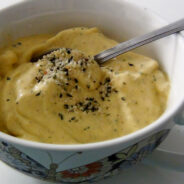 Hello my Sweeties,
I hope you are having an amazing Sunday! I made this amazing treat yesterday and wanted to share it with you guys, it's super easy to make ( for lazy cooks like me 😛 ), and it's very nutritious.
read more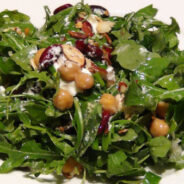 Hello sweets,
I wanted to share with you an amazing recipe, I love this salad so much that I keep eating it almost daily now. I've talked about it in my Food Diary Wednesday 7. The salad comes with a homemade dressing as well. I've completely stopped buying dressing from the stores because even the healthy kind still has some kind of ingredient that I don't like or don't eat.
read more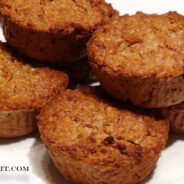 Hello My Lovies,
I have a super tasty recipe for you guys, I was inspired to make these by my recent visit to a delicious vegetarian restaurant, except theirs had a lot less coconut and a lot more sugar in it, probably a bucket of sugar cause they were a bit too sweet for my taste. I made these from scratch, as usual all of my recipes have only a few ingredients and these muffins took about 1 our of baking.
I always use coconut oil instead of butter on top of my muffins or toast, but you can use what ever you like.
read more