Love UR Food Recipes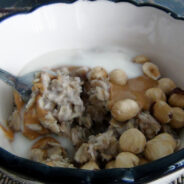 Happy Monday my Lovies!
May this week bring you beautiful days, nights and lot's of happiness! Today I wanted to share with you guys my latest staple Post Workout Meal. I've been eating this post workout meal daily after each of my workouts for about 3 weeks now, I absolutely love how it feels me up and keeps me full after for hours. I finally found a recipe of boiled oats that I love and enjoy very much, before I mostly ate baked oats because boiled oats just didn't taste good to me and I never made them this way.
read more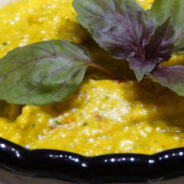 Hello my Lovies,
Just wanted to wish you all Happy Monday, and may all you dream of happens every single day, this week and every week! I also wanted to share a beautiful quote and an incredibly healthy and delicious soup recipe I came up with the other day. This is the second day I've made this soup and I can't get enough of it. Only few super powerful ingredients and about 15 minutes to make.
read more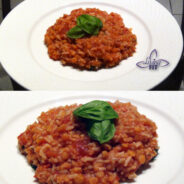 Hello my Sweeties,
Like I promised you yesterday, I have a very simple and easy to make vegetarian recipe for you guys. You can either have it as is, or you can add any kind of protein you like to it, such as chicken ( this is what I do sometimes ). I came up with this recipe by a complete accident, I had almost no food in the fridge because I had not time to go groceries shopping, so I had to work with what I found, which was only 4 ingredients. If you are a vegetarian, this is a perfect meal, because I've combined Long Grain Jasmine Brown Rice and Red Lentils, which makes a complete protein.
read more