Love UR Food Recipes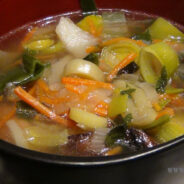 Hello My Lovies,
I am back with another soup recipe, this is the soup I was eating yesterday when I posted my Food Diary Wednesday 2. In Russia we always make lot's of soups, we literally have some kind of soup daily. I love making them because I have a big pot of it which lasts me for 3 days, and that would be my daily lunch. Lately, I've also been using mostly fresh herbs for my soups and I always add fresh veggies, Arugula is my favorite to add.
read more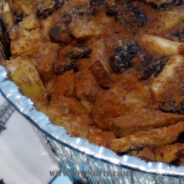 Hello my Sweeties,
I have a wonderful and super delicious and super easy to make Apple Pie Recipe! This is a perfect breakfast pie, it only takes a few ingredients, and it's very good for you. Since it's the holidays we always crave something delicious around these times and this pie idea came to me last night, because it reminded me of a similar pie my grandma used to bake when I was little.
read more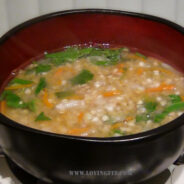 Hello My Sweets!
It has been a million years since I've posted a recipe. Lately I have really been into organic orange lentils, buckwheat and basmati rice. I keep coming up with dishes that are made of these three. Ever since I tried organic orange lentils I can't even look at any other beans, I just love these so much and they have became part of my daily nutrition.
read more