Love UR Food Recipes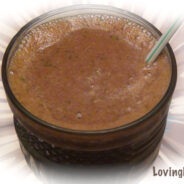 I have been making this incredible smoothie with all the power ingredients I could find and let me tell you this one is a keeper. If one drinks this every day, not only will you be able to cleans out your body, but you will be a fat burning machine! This smoothie is a perfect treat for breakfast and it will leave you very full, you can also drink this for a power kick an hour before your workout routine.
read more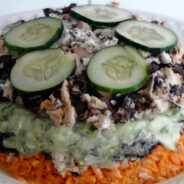 I wanted to start sharing some Russian recipes. The food in Russia is very rich, so I always have to change the recipe to make it healthier. Most of the salads we make in Russia are very different from the salads people make in US. Here in US when we think of salads we think of green leafy veggies and a dressing. In Russia we make some salads with green leafy veggies but we layer them instead of mixing it we other ingredients.
read more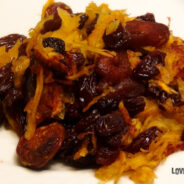 The other day I was talking to my friend and she recommended I try her grandmother's recipe. There is only a few ingredients and you won't be slaving by the stove all day ( my kind of recipe ;), it is very simple to make and it's wont spoil your healthy eating. The only hard time I was having is taking the skin off the pumpkin and then shredding it, which made a mess, but end result was totally worth it.
read more