Love UR Food Recipes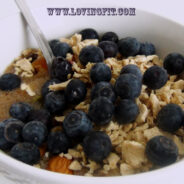 Hi Everyone,
I have a totally amazing and healthy breakfast recipe, it's made from the Ancient grain Amaranth. This breakfast recipe would be perfect if you are planning a hight intensity workout, because it has great amount of protein, carbs, good fat and antioxidants.
I found out about Amaranth grain from one of my blogger friends Evelyn from Become A Healthier You. Evelyn is a vegan and if you are one of my vegan readers I recommend you check out her blog, she has a lot of great nutrition advice.
read more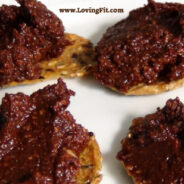 If you are a lover of Nutella like me :), then this recipe is for you, except this recipe is for a healthy and actually good for you homemade nutella. Let's face it, if you buy Nutella at the store it's full of preservatives and processed sugar. Sure it tastes good, but is it good for you – of course it isn't. But my homemade nutella is very good for you, as long as you do go overboard and eat a bucket of it ;).
read more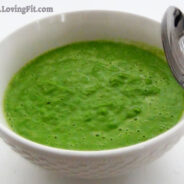 The first time I tried the recipe for this soup, I got so addicted to it that I started to make it every day and sometimes several times a day. I now buy frozen peas in bulk at the whole sale store just so I can make my favorite soup. I do that with everything I love, if you like something why not eat it every day right. I love this recipe because it only requires 5 minutes of your time, few ingredients, it's healthy and delicious. My husband has been making fun of me when I make this soup cause he is not a big lover of healthy eating, only on occasions.
read more