Love UR Food Recipes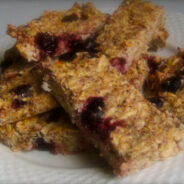 I have another amazing recipe I came up with for healthy protein bars at home. I made these a few days ago and was going to post it, but then I decided to wait until the first day of the 2012, to start this year out with a good recipe.
I completely stopped buying protein bars from stores except of course Larabars, which seems the only bars I could find without any artificial ingredients or preservatives or processed sugar. But still, even with those bars, who knows how long they have been laying in the store, weeks probably, and I love my food fresh.
read more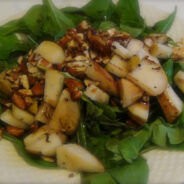 I have a really good and healthy recipe for you, it's super easy ( as always ) to make and only has a few ingredients. This would be a perfect gourmet salad on the go. I didn't add any meat on it but if you like you can add lean chicken breast. But even without it, it has plenty of protein as well as good fat.
read more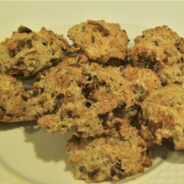 It seems that no matter where I go ( unless it's a health food store ), I can't find great energy bars that have no preservatives and have a lot of protein. So far my favorite health bars are Larabars ( they are preservative free but they don't as much protein as I like ), and I also love Clif Kid bars ( these give you great energy, but they are loaded with sugar and also don't have much protein ). So I decided to make my own, this way I know all of the ingredients are good for me, they are preservative free, have no added sugar and are loaded with protein, not to mention taste great.
read more