Love UR Food Recipes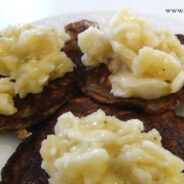 Hello my Darlings,
Just as I promised I am starting to make all of the recipes that you guys are sharing with me and I will be posting all of them one at a time :). Today's recipe is from Daybelis, she shared it with me a little while ago and this morning I made her healthy mini pancakes. I loved it and my Miguel ( my husband ) loved it as well, the mini pancakes were gone within 5 minutes.
read more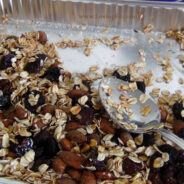 Hello my Lovies :),
I have a great homemade granola recipe for you. I've came up with this recipe sometime ago and I've been wanting to share it for a while now, now I'm finally doing it. What's great about this recipe is that it only has few simple ingredients and it's very easy to make, just like the rest of the recipes I have. I am super lazy when it comes to cooking, shame on me :P, that's why everything I cook has to be simple.
read more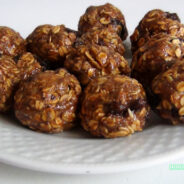 Hi Everyone,
I finally have a new healthy snack recipe for you. I came up with it by a complete accident – my love for semi toasted oats :). This recipe is super easy to make, only has few ingredients and it's extremely filling. I already ate 4 of them today and I know you will love them as well.
read more