Healthy Pancake Recipe From Daybelis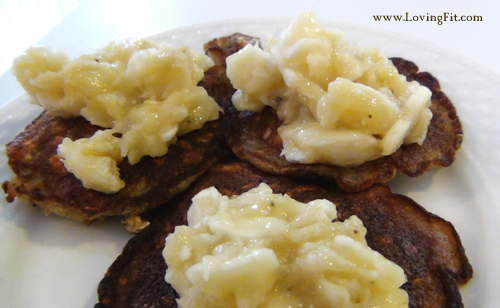 Hello my Darlings,
Just as I promised I am starting to make all of the recipes that you guys are sharing with me and I will be posting all of them one at a time :). Today's recipe is from Daybelis, she shared it with me a little while ago and this morning I made her healthy mini pancakes. I loved it and my Miguel ( my husband ) loved it as well, the mini pancakes were gone within 5 minutes.
I changed the portions a little bit because we eat quite a bit and I actually ate more than my husband ( because I am a greedy Totem when it comes to food 🙂 ). Me and Miguel are both greedy Totems but today I was the greedier one.
You only need a few simple ingredients for this recipe and it only took me about 10 minutes to make.
The Ingredients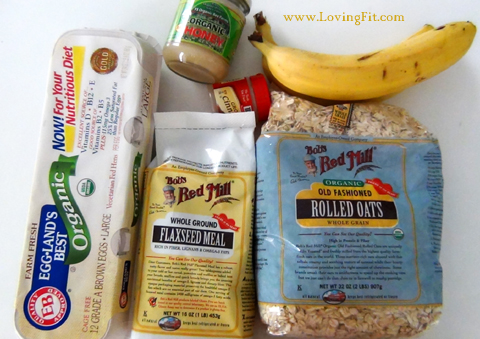 I made 10 mini pancakes and these are the measurements I used:
5 Russian Table Spoons of Oats ( real oats not those minute oat things )
3 Russian Table Spoons of Flaxseed Meal
4 Eggs ( the original recipe required just egg whites, but I feel bad throwing them away so I always eat my yolks )
Cinnamon
1 Tables Spoon of Raw Honey
I ended up only using 1 banana
Sea Salt just a pinch ( not shown on the picture )
Coconut Oil ( not shown on the picture )
Place all the ingredients in a bowl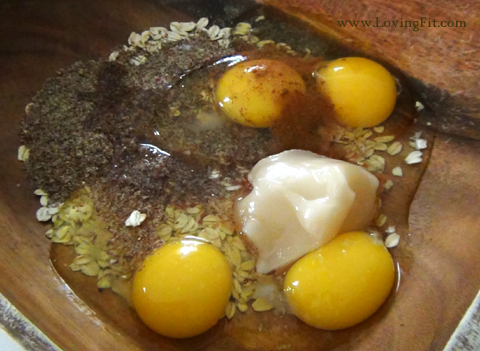 Mix them until it looks like this, the mixture will look a little watery but that's OK when you place then on the pan it will be just perfect. ( That's a Russian Tables Spoon by the way, as you can see the size is a bit bigger )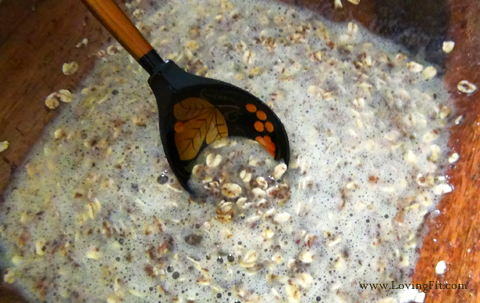 I used medium heat because my pan doesn't like when I use high heat or it things get stuck to it. But medium heat was just perfect. I used coconut oil on eye, ( our body uses coconut oil as a carbohydrate, that's why coconut oil gives us energy ).
You will only need about a minute on each side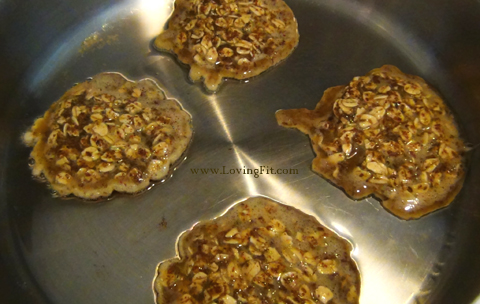 Now, mash up a banana 🙂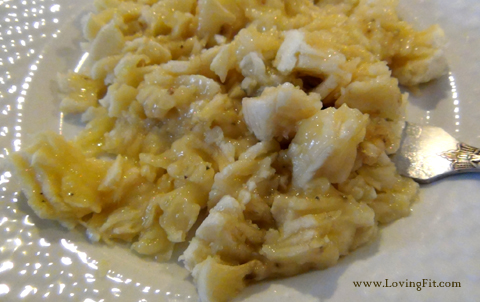 And when your pancakes are ready place the banana on top and enjoy!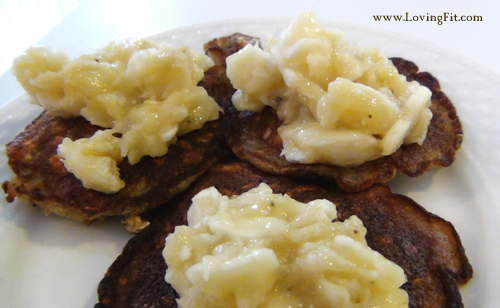 I want to thank Daybelis for sharing this recipe with us :).
Have  a wonderful weekend everyone!