Sweet & Salty Granola Recipe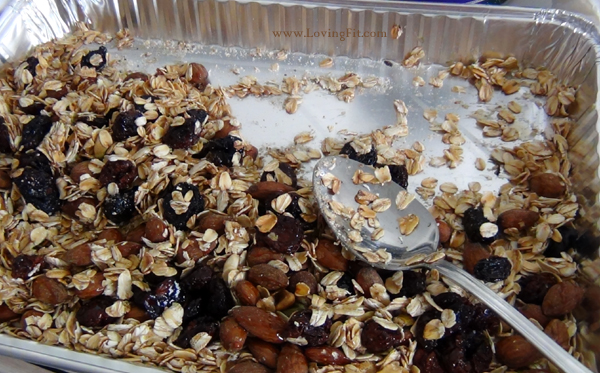 Hello my Lovies :),
I have a great homemade granola recipe for you. I've came up with this recipe sometime ago and I've been wanting to share it for a while now, now I'm finally doing it. What's great about this recipe is that it only has few simple ingredients and it's very easy to make, just like the rest of the recipes I have. I am super lazy when it comes to cooking, shame on me :P, that's why everything I cook has to be simple.
I gave up on buying granola from the store a long time ago, because even the one that promises to be low on sugar, still has loads of it, and if it doesn't than it doesn't taste that good. But this little number is absolutely delicious :).
The Ingredients: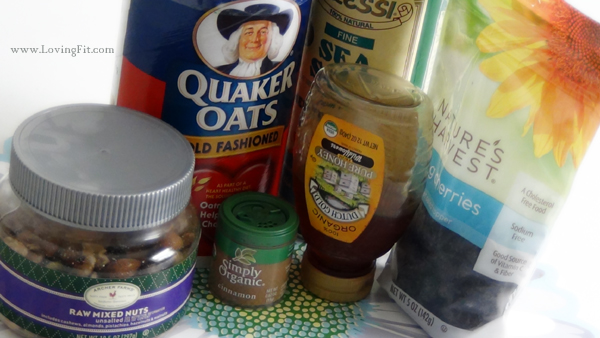 Old Fashioned Oats – 2.5 cups ( never buy any other kind of oats, old fashioned only )
Dried Cherries with no sugar added – 5 oz
Raw Nuts ( I used Almonds ) – 1.5 cups
Organic Honey – depending on how sweet you want your granola to be, I personally don't like it very sweet so I don't use much.
Cinnamon – to taste
Sea Salt – to taste
Heat up your oven to 365 degrees. Place the oats on a tray and salt it, speed out the salt evenly.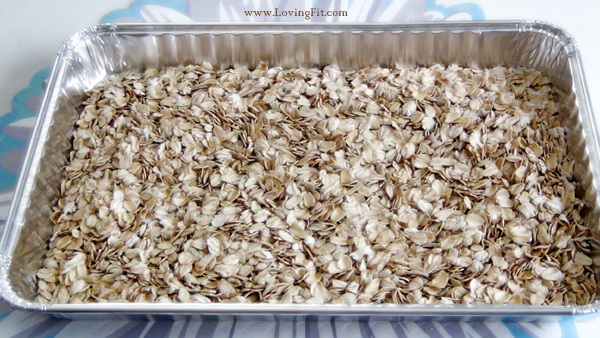 Bake it in the oven for 25 minutes, or until the oats are golden.
Then, add cherries, nuts and cinnamon and mix it well. Lower the heat of the stove to 345 degrees and bake it for an additional 10-15 minutes.
Honey should be poured at the end because you want to keep all the enzymes it has to offer and if you heat honey it looses all of the enzymes.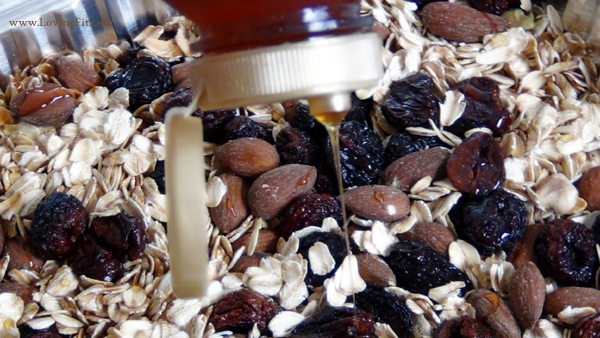 Enjoy it with a glass of unsweetened almond milk. I prefer not to pour my milk into the bowl, that' way I can taste the granola better.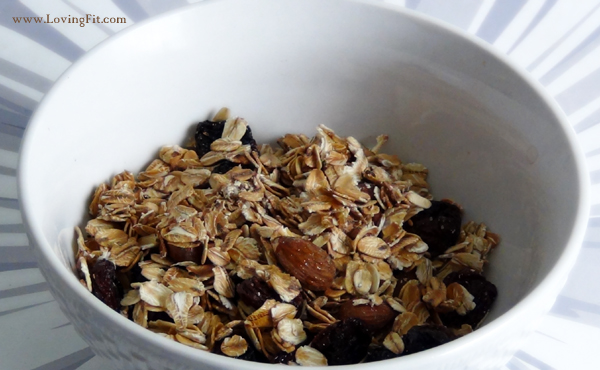 Enjoy and have a wonderful weekend!
Tati