Happy Monday Scrumptious And Nutritious Recipe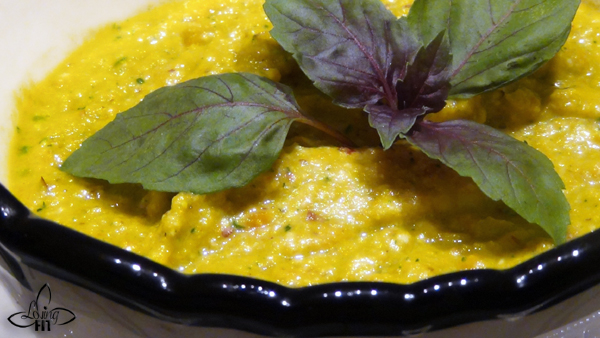 Hello my Lovies,
Just wanted to wish you all Happy Monday, and may all you dream of happens every single day, this week and every week! I also wanted to share a beautiful quote and an incredibly healthy and delicious soup recipe I came up with the other day. This is the second day I've made this soup and I can't get enough of it. Only few super powerful ingredients and about 15 minutes to make.
Before I share the recipe I would love to share this beautiful quote:
Give yourself up to this moment. Dare to see it. Now look down at your feet; slip out of those invisible tethers, Then ask: Where would you take yourself right at this moment if you walked toward your most heartfelt dream? What would your life look like? What would your body look and feel like? What level of energy would you have? What might be your favorite activity? What would your daily life include? Imagine happiness – the sweet glow of inner contentment, the way it tastes and smells and feels.

~ Chris Downie
And here is the delicious recipe 🙂
Ingredients: ( this makes 3 large portions )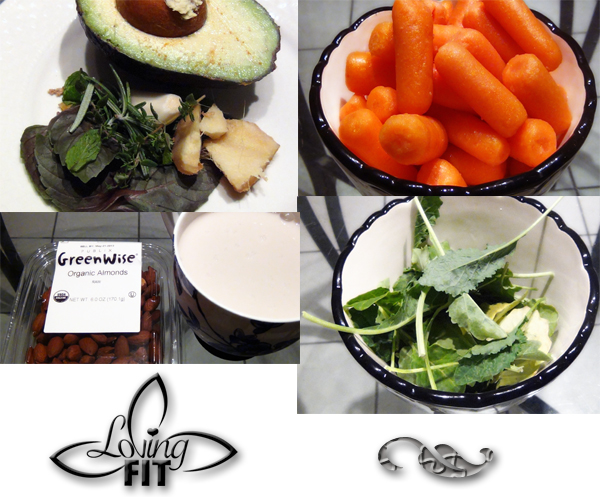 Organic Baby Carrots – 1 lbs
Fresh Baby Kale – Small bowl
Avocado – ( I used half of avocado, but if you like creamier soup use a whole one )
Organic Almonds – 2 handfulls
Fresh Herbs ( I used garlic, opal basil, rosemary, mint and ginger )
Almond Milk ( unsweetened ) – 1 large cup
And Sea Salt to taste
Preparation
Boil the carrots for about 10 minutes on medium heat. You want them to be half soft.
Place all the ingredients into the blender, add almond milk. Chop and blend well for a few minutes.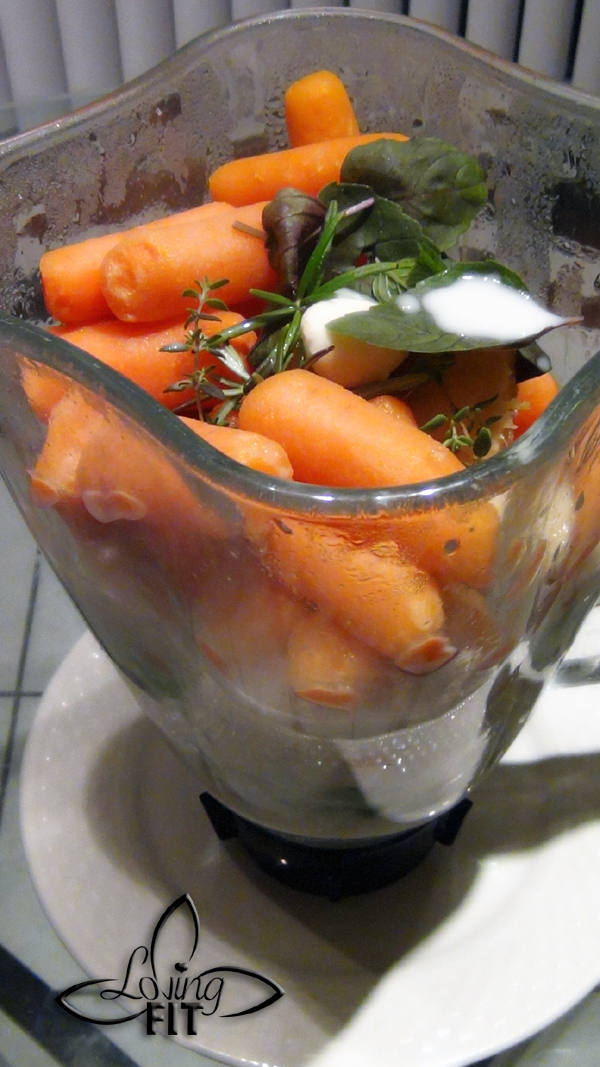 Then, transfer the soup into the boiling pan, and heat it on low until it's more warm.
This soup is extremely aromatic, I served mine with opal basil.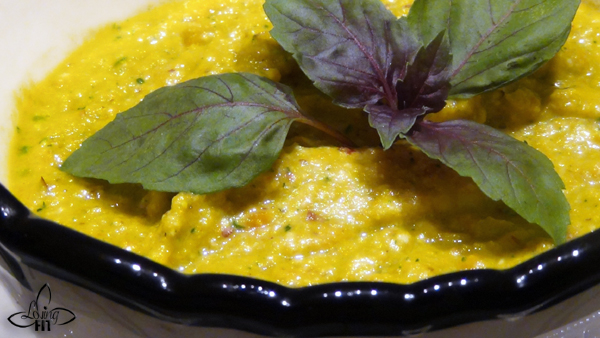 What did you guys do this weekend?
Hugs,
Tati
LovingFit Facebook Page  –  My Personal INSTAGRAM