Homemade Salad Dressing Recipe ( super fast and delicious )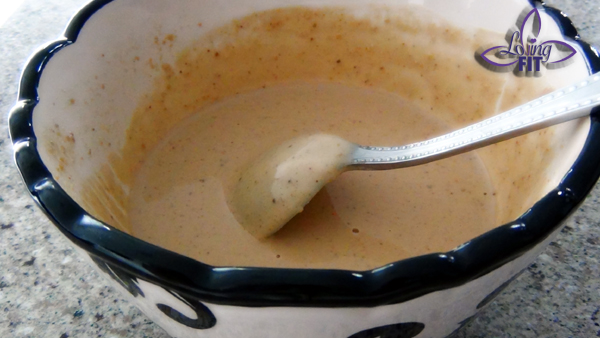 Greetings my Lovies!
Today I have this very quick, easy to make, healthy and delicious salad dressing recipe.  I personally stopped buying salad dressing from the store because even the healthiest kind has some kind of ingredient that I don't like, like soybean oil ( now days most products have soybean oil in them ), or some kind of preservative, pretty much I'm done with store sold salad dressing.  That's why I have to be creative and come up with something of my own.  But, since I'm also not Martha Stewart and I don't like complicated recipes with many ingredients, my recipes always have to be super fast and easy to make with ingredients that most people will have laying around the house.
Quick joke, I just hate those kind of so called " Easy, Simple & Only few Ingredients " recipes such as:  OK, all you're gonna need is a feather of a unicorn, and eyeball of a moose and a sprinkle of a blue moon fairy dust etc.  Ohh yes, sure, it's right there laying around my fridge, let me just go get it! LOL
Anyways, this is not that kind of a recipe 🙂
Ingredients ( This will be enough to make about 5 salads, I only use 2 table spoons of dressing per salad ):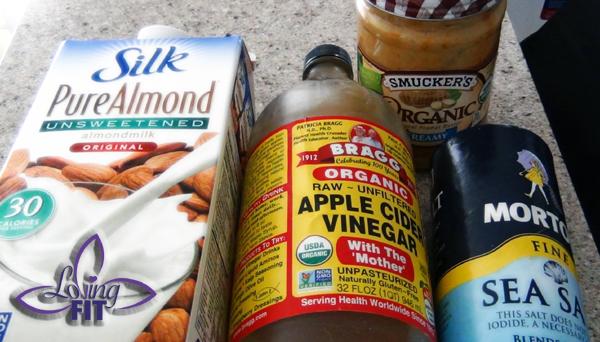 Organic Peanut Butter – 3 large tables spoons
Raw Organic Apple Sider Vinegar – 5 large table spoons
Unsweetened Almond Milk – 5 large table spoons
Sea Salt to taste
Mix all the ingredients very well, until you get a consistency of a dressing.  Salt it to taste and enjoy!
I've been seriously obsessed with the Raw Apple Cider Vinegar.  It's such an amazing products!  I add 2 tables spoons to a glass of water as my pre-workout energy drink, I also make face masks and toners from it ( I will have an amazing anti-aging face toner recipe for you guys this week ).  If you haven't tried this Apple Cider yet, I suggest you fly on the wings of love to your nearest supermarket! ( PS – I'm not affiliated with it in any way. I just love it! )
If you try this dressing, let me know who you like it,
Hugs,
Tati
LovingFit Facebook Page  –  My Personal INSTAGRAM