Workout Routines
From now on I decided to start separating "Upper Body Routines" and "Lower Body Routines" into different pages.  If you go to Exercises and Workouts, then Workout Routines, you will see another window that says Upper Body Routines.  I will also add a Lower Body Routines page as well.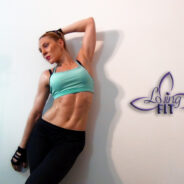 Hello my Lovies,
Today I have not only a great Lower Body Routine for you, but I also have a Talkchology Video ( my own talk mixed with my own psychology ). I know that you guys enjoyed my last vlog that I've recorded and now I'm would like to do more of these vlogs for you. I'm going to add these type of vlogs to edited versions of my workouts.
read more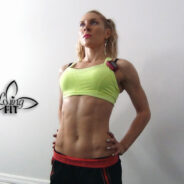 Hello my Lovies,
Today I have for you a Real Time Abs Workout! I also added a metabolic movement to the workout, so you can add this routine instead of your usual cardio, so you will be doing Abs and Cardio at the same time. This workout is about 15-16 minutes long and I really loved the pace of it. You can either follow me in the video in real time, or you can just watch the first potion of the video where I go over the proper form and beginners variation.
read more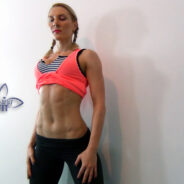 Hello My Lovies,
I'm back with another Real Time Cardio Workout, it's only 15 minutes long and consists of 3 different combos, which you will repeat for the total of 2 rounds. As you guys already know, this is a moderate cardio that we are adding at the end of our strength training routines. You can either follow me in the video or you can write down the workout and do it on your own.
read more