Food Diary Wednesday
Every week I will be posting what I ate this Wednesday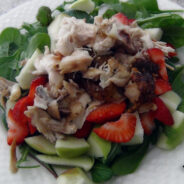 Hello my Sweets 🙂
I was running quite late today with all my packing and getting ready to fly out early this morning so this post is just a bit later than I would of wanted. I had a very simple eating day today, I had 3 solid meals and I sneaked inn 1 other snack that I didn't take picture of. That snack was strawberries, apple and some peanut butter.
read more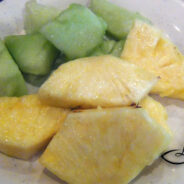 Hello my Sweeties,
Today I had a very little eating day, I wasn't feeling so well all day so didn't feel like eating much. Me and Miguel went to an all you can buffet earlier today, and for an all you can eat I actually ate very little. I've spend the rest of the day in bed and It's been several hours since I've ate and I still don't feel like eating much, when I don't feel like eating I don't, I'm not the person to force feed my self.
read more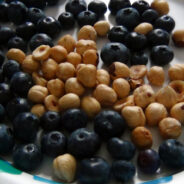 Hello my Lovies,
So after all kind of things standing in my way I'm finally able to post this week's Food Diary Wednesday. I was trying to post it yesterday but couldn't upload any images to my site, I was a very frustrated little Totem. As you know we are renovating our house and we still don't have a stove or a sink, I've been buying my chicken and salad in the store and for the rest of the time mainly have been eating snacks out of paper plates.
read more