Food Diary Wednesday 13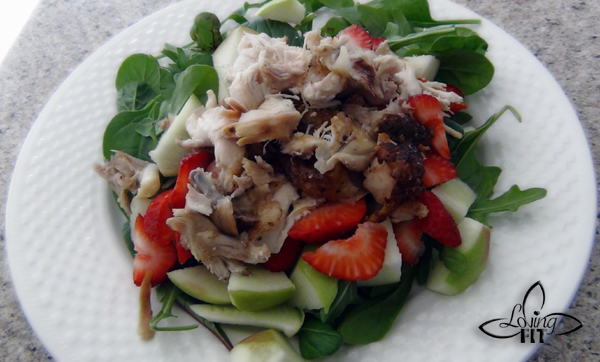 Hello my Sweets 🙂
I was running quite late today with all my packing and getting ready to fly out early this morning so this post is just a bit later than I would of wanted.  I had a very simple eating day today, I had 3 solid meals and I sneaked inn 1 other snack that I didn't take picture of.  That snack was strawberries, apple and some peanut butter.
I'm doing very very good with my veggie intake, even when I went to St. Augustine I was somewhat naughty but I still ate tons of veggies throughout the day.  We stayed in a very nice Bed & Breakfast ( I made a small video of it which I will show you soon ), and the owner baked some cookies which I ate quite a bit of cause they were too delicious, it's ok to relax once in a while though.
Anyway, this is what I ate today:
Breakfast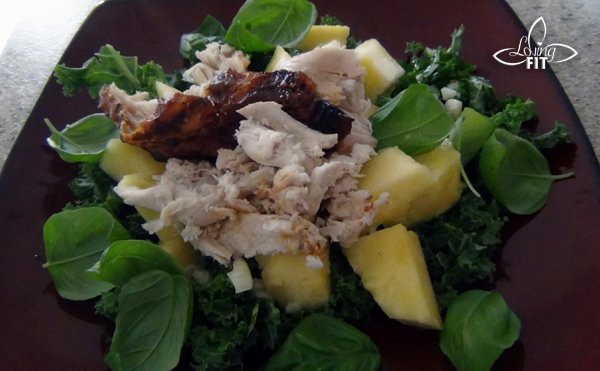 Organic Kale with homemade dressing ( I used coconut oil, minced garlic, lemon juice and some salt ), my fresh basil, pineapple and chicken ( with skin, because I love it and I just can't throw away food ).
Lunch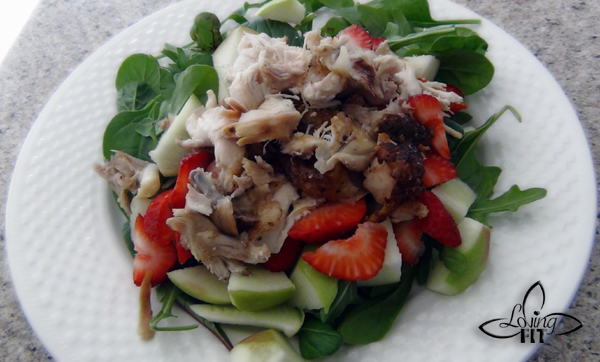 More veggies ( arugula and spinach ), organic strawberries, organic apple and more chicken ( I love chicken cause it reminds me of my childhood ).
Dinner ( and post workout meal )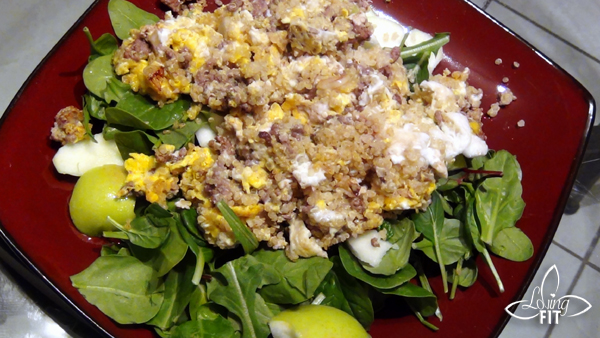 More veggies :), quinoa ( handful ) mixed with half of handful of ground beef ( 92% lean, organic ), 2 eggs ( cooked everything with coconut oil ), and an apple.
After dinner is when I got just a tiny bit greedier and had some strawberries, another apple and some peanut butter ( 1 tablespoon ).
That was all my loves :), I've been very good today.
What did you guys had? 
Hugsies,
Tati