Food Diary Wednesday 12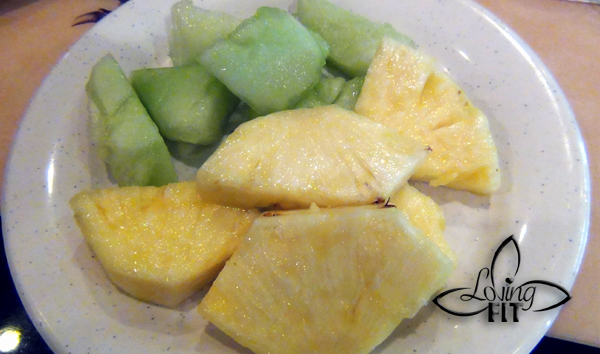 Hello my Sweeties,
Today I had a very little eating day, I wasn't feeling so well all day so didn't feel like eating much.  Me and Miguel went to an all you can buffet earlier today, and for an all you can eat I actually ate very little.  I've spend the rest of the day in bed and It's been several hours since I've ate and I still don't feel like eating much, when I don't feel like eating I don't, I'm not the person to force feed my self.
This is all I ate today, but I still might eat some fruit later
In the morning
In the morning I had my usual cup of coffee with no creamer or sugar.
( Miguel brought me some chocolates last night because it's my Birthday today but I'm gonna be good and save them till the weekend. I've noticed that all the veggies I've been eating lately had really been helping me with my self control, even though I have those chocolates laying around I'm not gonna do any touchy touchy 🙂 ).
I had my lunch around 3 PM and that too was my breakfast, like I said I've did't feel good today and couldn't eat much.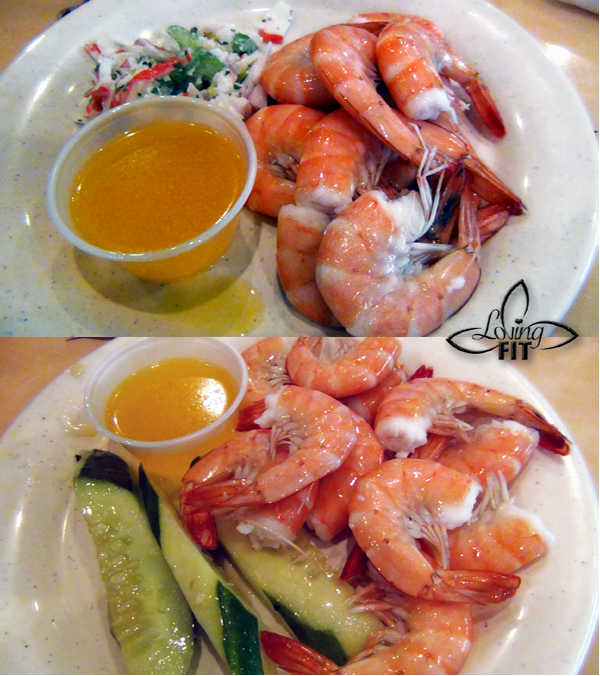 I had 2 plates of shrimp, but I did have it with butter ( I love my butter and there is nothing in the world that would make me stop eating this goodness 😛 ).  I also had cucumber salad and some crab salad, but very little.
For Dessert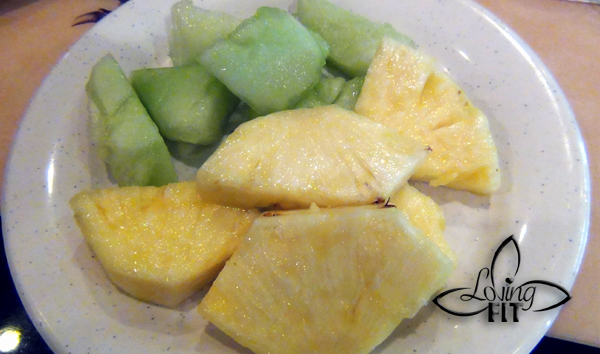 This was my dessert, just melon and pineapple.
I think that I'm gonna have some kind of fruit right now such as apple or kiwi, and some hot tea.  This was the littlest I've ate in a day in a long time, but ohh well some days are better than others.
What did you guys eat today?  Have you been eating your veggies 🙂
Hugs,
Tati