Workout Routines
From now on I decided to start separating "Upper Body Routines" and "Lower Body Routines" into different pages.  If you go to Exercises and Workouts, then Workout Routines, you will see another window that says Upper Body Routines.  I will also add a Lower Body Routines page as well.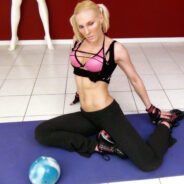 Today's workout is a combination of cardio and strength training. This workout was a really fun circuit, and after I finished I felt the burn all over my body, it kind of snuck up at me, LOL. I was using 8 lbs medicine ball ( non bouncy ), I love the extra resistance it gives me, but if you are a beginner you can do this workout with just your own bodyweight.
read more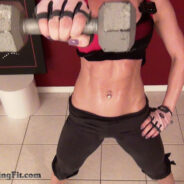 Today I did one of my recent favorite workouts that I found by an accident. It was tough and I had to rough it out, you have no Idea the relief I felt after completing it. This is the famous " Spartacus Workout ". I changed a couple of things to make it fit me more, I also did this workout last week, but I was using weights in the exercises that I didn't use today. I am posting my scores at the bottom of the post.
This workout is about 32 minutes long and has 10 exercises and it will target all of the muscles in your body, you might not even remember your own name after you're done :).
read more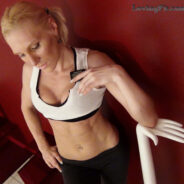 Today's workout was another full body workout, with especial focus on legs, glutes and abs ( 😉 as always ). The intervals I used in this workout were much longer than I usually use, and trust me 15 seconds of extra maximum work, will give you that extra burn you need. This workout is 27 minutes long ( including the 2 minutes break ) . I will be sharing my scores 🙂 as always at the bottom of the post.
read more