Upper Body Workout Routines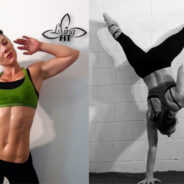 Hello my dearest and sweetest,
I have an AMAZING upper body workout for you guys and it is way more challenging than we did before. This one is definitely very advanced but I gave you guys variations for beginner in the Workout Recap part of the video. This workout can take you anywhere from 25-35 minutes ( it's really up to you on the time ), but what I want you to remember is not the clock ticking, but the good form of your body. Even if this routine takes you way longer, that's OK too, as long as you did every rep to the fullest and with good form.
read more