Upper Body Workout Routines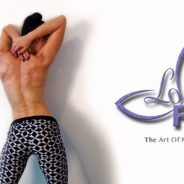 Happy Monday my Lovies!
I'm so happy to have a new Workout for you, this is actually a Workout Challenge for the Upper Body & Core. The difference between a full workout and a challenge workout is the amount of exercises. In full workouts I add more exercises and challenge workouts are more mentally challenging but fewer exercises. But, don't think it's going to be easy, nothing is easy when it comes to my workouts, but I just have a talent to make it look easy LOL big time.
read more