Exercise Archives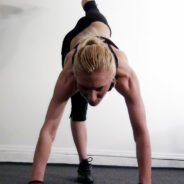 This exercise will probably scare someone who is a beginner, but it doesn't mean you shouldn't give it a try. You have to remember that every exercise can be modified.
Twisted Pistol Kick Exercise focuses on your glutes, quadriceps, but most importantly your abs. Make sure you are always paying attention to your form.
read more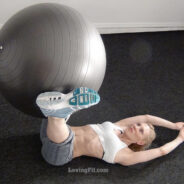 I really enjoy using a balance ball as part of my workout almost every day. I think I am on a mission to create as many balance ball uses as possible, and I am not kidding when I say that ;). This exercise is actually pretty simple, but it does require you to have some core strength. I have an explanation for complete beginners at the bottom of the post.
read more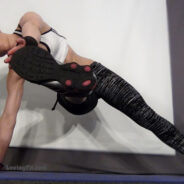 I've tried this new exercise yesterday that's I've never done before, I've never seen anyone else do it either, so I might of been the inventor of it ;).
My obliques were so sore today, like they haven't been in a long time.
The key to this exercise is a proper form and good balance. If you've never done it before it's best you practice first.
read more