My Top List Of Healthiest Foods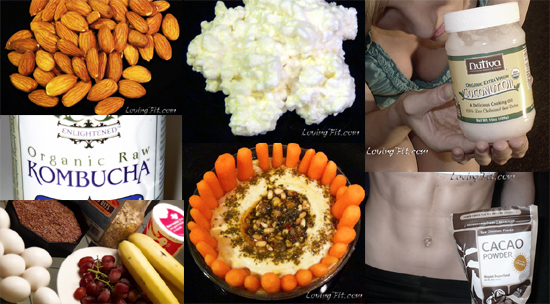 I had so many people ask me what I usually buy in a grocerie store that I decided to make a post about it. This is all of my favorite foods to buy on a regular basis, there are of course other good healthy foods but these made my top list.
Veggies
Kale ( Is the most nutrient dense green leaf vegetable on ANDI scores )
Collard Greens ( second most nutrient dense veggie on ANDI scores )
Spinach
Bok Choy ( third most dense green leaf veggie on ANDI scores )
Spinach
Carrots
Beets
Leeks
Sweet Potatoes
Regular Potatoes
Fruits
Organic Apples
Organic Grapes
Bananas
Grapefruit
Lemon
Organic Raspberries
Watermelon
Papaya ( read about this miraculous fruit )
Tomatoes
Avocado
Nuts & Seeds
Almonds
Flax Seeds
Walnuts
Raw Virgin Coconut Oil ( read about the benefits of raw coconut oil )
Grape seed Oil
Grains
Eggs, Butter, Cheese & Milk
Goat Milk ( read about the benefits of goat milk )
Low Fat Cottage Cheese ( only the friendship brand )
Goat Cheese
Unsweetened Almond Milk
Organic Eggs
Organic Butter
Seafood
Meats
Organic Grass Fed Beef
Organic Chicken
Turkey
Pretty much any meat except for pork that has not been given antibiotics or hormones
Organic Chicken Livers ( read about the benefits of chicken livers )
Sweetener
Drinks
These are also the foods I would recommend getting, but since they are a little expensive and I understand that not everyone is able to buy them all the time. To me it is totally worth it for the nutritional value, and they are considered as Superfoods.
What are your favorite healthy foods?