Food Diary Regimen Video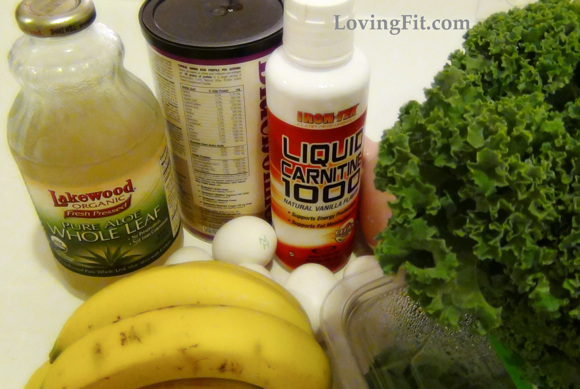 Hi everyone,
By a lot of requests from my Russian subscribers on my YouTube channel I made this video about my daily food regimen. I added one small segment to it that I do every morning that had nothing to do with diet, just something that I do every morning to help my day go smoothly and creatively. It's called Morning Pages and I talk about it in the video.
Since I've been making a few videos about Diet in Russian language, my American subscribers started complaining and wanted to understand what I say. This is why this video with English subtitles. It came out really long because I love to explain everything in details, when it comes to Nutrition it should always be in detail.
A few weeks ago I made a video in Russian about a mineral that I take from time to time to help me control sugar cravings, I will add the video at the bottom ( if you are Russian you can just watch the video ). If you don't understand Russian I will just let you know it short what that mineral is and what it does. It is called Chromium Picolinate, it is something that I take when my sugar cravings get out of control. I usually take it for 2 to 3 month's at a time. This mineral pretty much regulates glucose in your blood, and I swear when I take it, literally within a week I can't even look at sweets!
Another vitamin that take daily and I have been taking it for about 8 years now, ( I mention it in the video ), it is called L-Carnitine. I written an article about L-Carnitine in one of my earlier posts, so check it out and you can get a better Idea on why I take it.
I also written about Aloe Vera Juice that I drink every day, so give that a read as well.
Now here is my food diary regimen video 🙂
The recipe for my Fat Burning Power Smoothie.
Now, another thing I wanted to mention is that I eat a bit differently on the days I don't workout.  I usually skip the smoothie and go straight for eggs and oatmeal, I usually use the Roasted Oats & Eggs Recipe, this seriously had become my favorite breakfast and my husband loves it so much, that he asks for it every single morning.  Or I just eat eggs, 2 waffles with peanut butter.  The rest of the meals are pretty much as you saw in the video, I always add some kind of vegetable RAW.  Never cook your veggies, once you do there is no point in eating them.  ( I am still surprised by how many trainers recommend people to cook their vegetable to supposedly hide them in food.  So remember this, once they are cooked, it's the same as eating paper.  So the only way you can actually hide vegetables if you don't like them, is to add them to your fruit smoothies.  )  
Even on my day's off I still always drink a glass of iced water with all my meals and a cup of Yerba Mate after.  And of course on my day off especially on Sunday, I would eat something that will not usually eat during the week such as a going out meal.  We all need a good going out meal twice a week, nothing crazy, but we should definitely allow our selves some rest and freedom.
This is the video I made in Russian that hasn't made it to my site until now, about  the mineral I take " Chromium Picolinate. If you are one of my Russian readers you will understand what I am saying, for all of you English speaking readers I will soon post an article about Chromium Picolinate.
I hope you enjoyed the video and have a beautiful and positive day !
PS – I've been having some technical difficulties with internet and it should be resolved in a few days.